Kids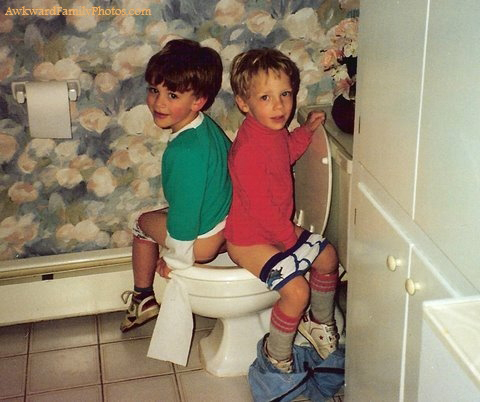 It's just not as fun when you do it alone.
(submitted by Niki)
See the original pic here.
"My younger brother in his 'awkward yet fabulous' phase. Please note the following:
1. Western-style shirt with Christmas-star-snowflake ornament….
2. One exposed skate (just to prove that you're wearing skates?).
3. Indestructible plastic-frame glasses because, of course, the parents were worried about their child breaking the stylish/expensive ones.
4. Gold lamé fabric bringing out the most unsympathetic tones in the ginger kid's skin and hair."
(submitted by Laura)
One more reason to never fear the dentist.
(submitted by Kate)
Not every girl wants to grow up to look like Barbie.
(submitted by Kim)
Somebody isn't as thrilled about the new addition.
(submitted by Don)
Anything for the shot.
(submitted by Beth)
The real question is… what are they doing in boxes?
(submitted by Louisa)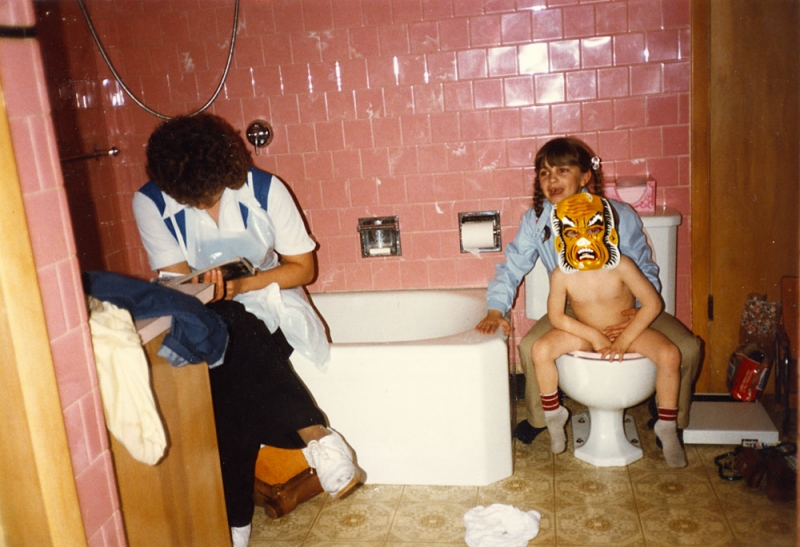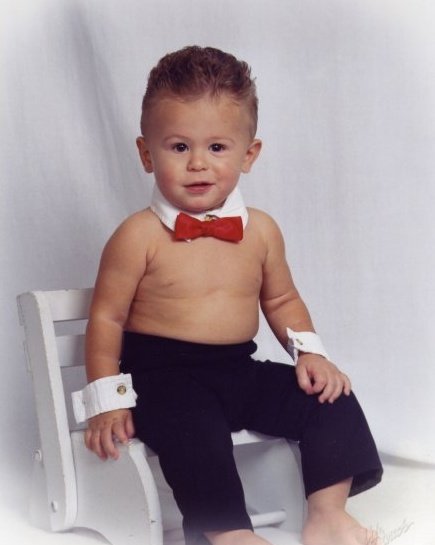 Now available in the lounge for private dances.
(submitted by Big Earl)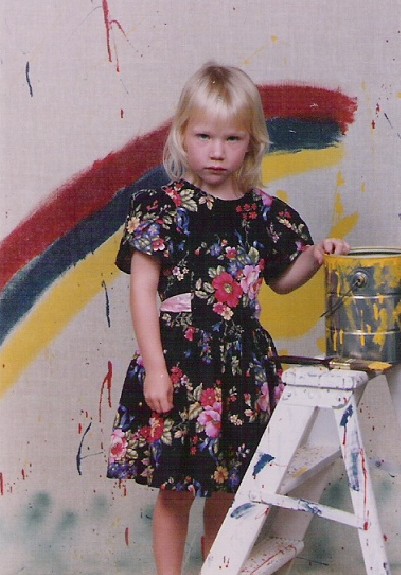 They didn't offer black paint.
(submitted by Taylor)