Kids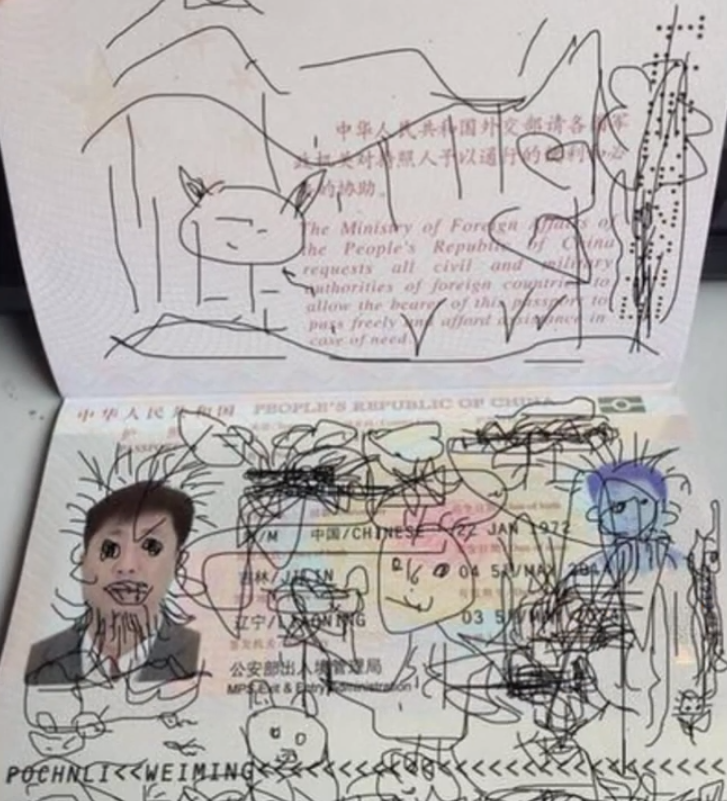 If you're a parent of a young child, you're going to have some of your possessions ruined with an unwanted drawing. Children that young are beginning to develop their...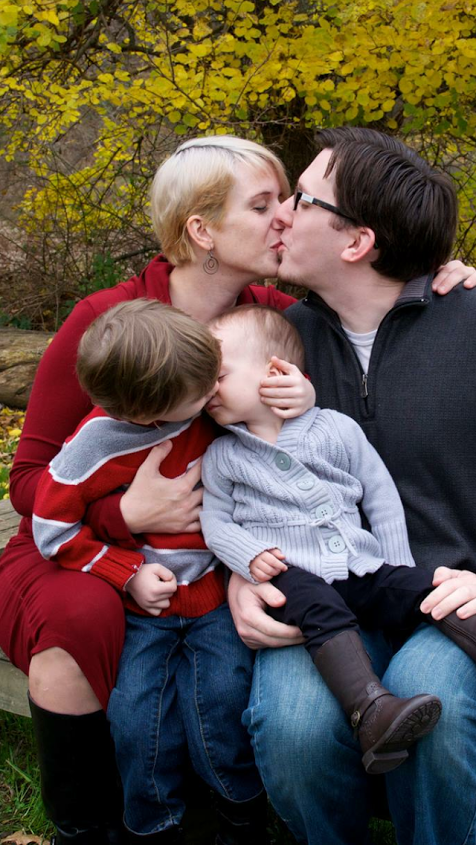 "My friend sent out this Christmas card. Mom and Dad kissed and the kids thought they should too."
(submitted by Scott)
"My oldest son was given this motorbike by his grandpa. Here he is, posing proudly on his superhero-themed bike. His poor little brother was obviously upset that he was too young for such a gift, and as I was snapping photos I just so happened to capture the face of pure evil in the background. I believe he's plotting his revenge!"
(submitted by Brooke)
"Ironically her toy turtle was named 'Turdy,' a few days later her destiny was fulfilled."
(submitted by Christine)
Any time a couple finds out they're going to have children, their future opens up with possibilities. And sometimes those possibilities involve terrifying unsuspecting hotel...
"I was taking a picture of my daughter when I noticed a mosquito on her face. Later, this happened to her."
(via source)
"My girls and I. The whole family went for church directory photos and the photographer decided to be 'creative' with us.  My husband is very much alive and well, but this photo screams 'Dad is dead!'"
(submitted by Tomi)
"What kind of person cooks 15 lbs of multicolored spaghetti, then pours it in a bathtub so a 5-year-old can squish around? A grandma."
(via source)
"My family in the last picture taken before the divorce."
(submitted by Bill)
"A drawing I did 21 years ago and gave to my gran. She recently returned it saying I might appreciate it more now!"
(via source)