Kids
"My mother has this obsession with making clown outfits for people. One Christmas she had sewn clown outfits for me, my husband, my sister, her husband, and each of her 5 kids. That's 9 total. She didn't think it was weird at all. "Just keep it," she said, "because you never know." So I decided to make HER a clown outfit for her next birthday. That Christmas, this is what she asked for. We paid for her to go to Wal-Mart with the grandkids and get their photo taken."
(submitted by ej)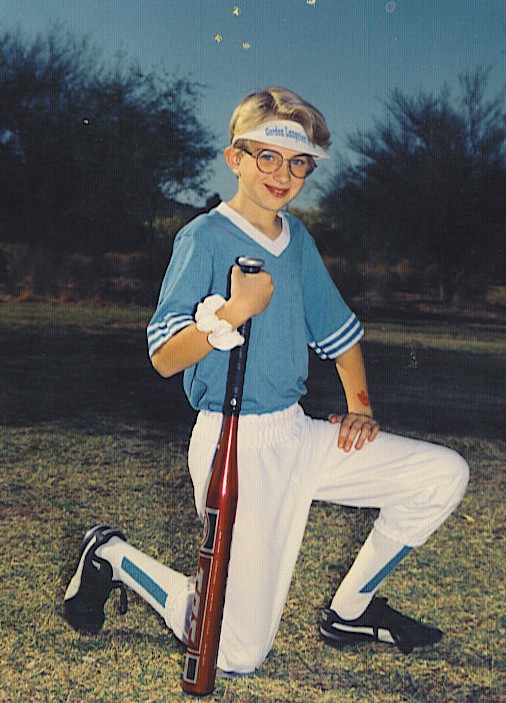 Sometimes, you have to improvise the sweat band.
(submitted by Chayla)
"This is my brother and I. I was around nine and he is about 6. Pink shirts and suspenders really? I look like a cross between Ralphie from Christmas Story and a young Larry King."
-Jeremy
Well, what else is she supposed to lean on?
(submitted by Kimberly)
Our second in a series of flying babies.
(submitted by John)
This young man displays all the qualities of a champion.
(submitted by William)
The children just love the petting zoo there.
Who needs toys?
(submitted by Megan)
One way to get closer with your students.
(submitted by Anony)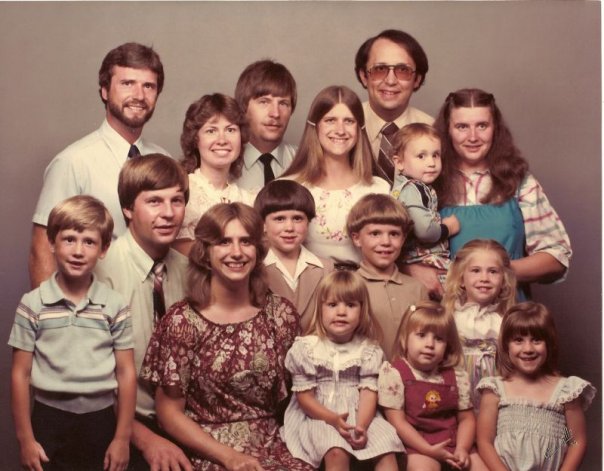 See if you can find the twenty-three families in this photo.
(submitted by Vik)