Kids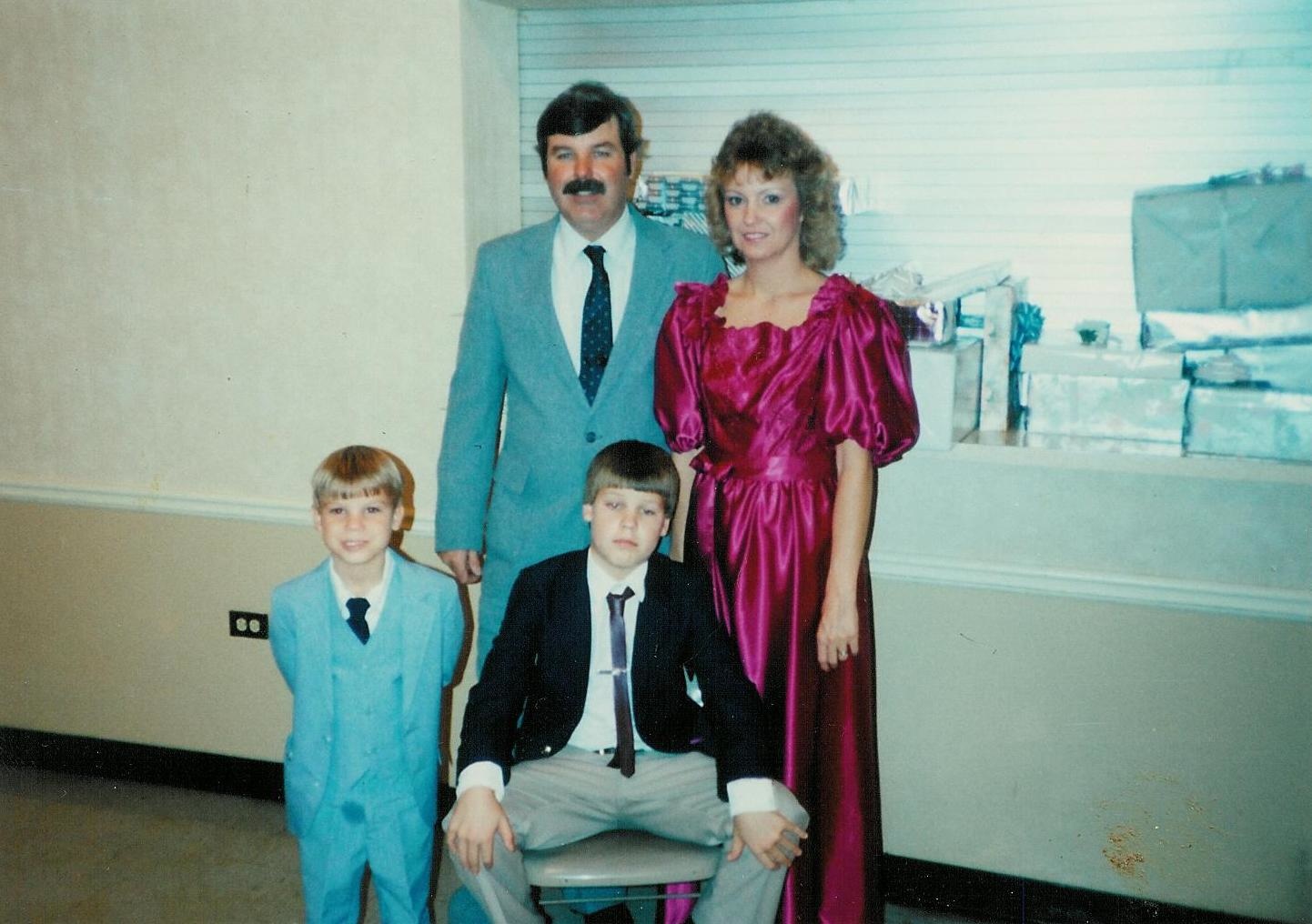 "This is a photo of my family during a trip that we made in Brazil, there is no space for me in the plane, so the guy had the idea to take the photo with my mother and my sister catching me falling. It was very funny and a long time ago."
(submitted by Ludmilla)
"This was my brother and me in a crib that our dad had built, along with Sadie the cougar. We were modeling for his furniture, but who knows whether or not this confusing pic gave credit to his woodworking skills."
(submitted by Corina)
An endorsement for accessorizing.
(submitted by Amy)
Michael started to second-guess his choice of bottom bunk.
(submitted by Michael)
Kim received her badge for awkwardness shortly after this pic was taken.
(submitted by Kim)
Beam them up.
(submitted by Annie)
"This is a photo of me and the robot I made when I was in the 3rd grade. Who knew I could create a great work of engineering at such as young age? This photo is just one example of the intense awkward stage I went through – please note: lack of smile, random lawnchair in the obvious cold weather, bright blue glasses…and yeah, that robot."
(submitted by Katy)

Ta-dah or looking for handouts? You decide.
(submitted by Anonymous)
You can only eat so much dip.
(submitted by Habiba)