Imgur user LongTitlesMakeMeHappy  shared his slumbering ramblings over Christmas, writing: "I talk in my sleep and my wife messages me what I say." She explains:...

"The things your parents get you to do as a kid…"
(via source)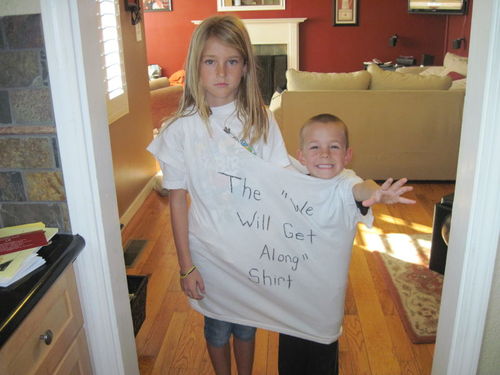 "When I become a parent, I'm stealing this idea."
(via source)

"One night my son decided he was sleeping in the bathtub. In the morning he informed us he slept well, but would probably be returning to his bed soon."
(submitted by Katie)

"Looking at this picture taken by my dad you'd probably guess that the "HO" sign was an unfortunate oversight… you would be wrong! My Dad thinks he's really funny!"
(submitted by Katie)

"My parents share a phone. Never sure who is texting me."
(via source)

"My family decided to get one of those 'Gold Rush Era' photos. However, if my Mum was going to pay that much for it she wanted it done her way."
(via source) 

Divorce settlements, which often force the two estranged spouses to split their belongings 50/50, can be both emotionally and financially painful. In an unambiguous and ironic...

"I'm a photographer and decided to give out pictures of my kids, as family Christmas presents.  My middle son drives his older two siblings nuts in situations like this.  This was  not posed, and caught as it was happening.  We were done shortly thereafter."
(submitted by Sandi)

"I told my daughter she couldn't take clothes off the hangars and try them on, so I got this."
(via source)