"Forget about me. Feast your eyes on my Dad's spectacularly groovy 70's haircut."
(via source)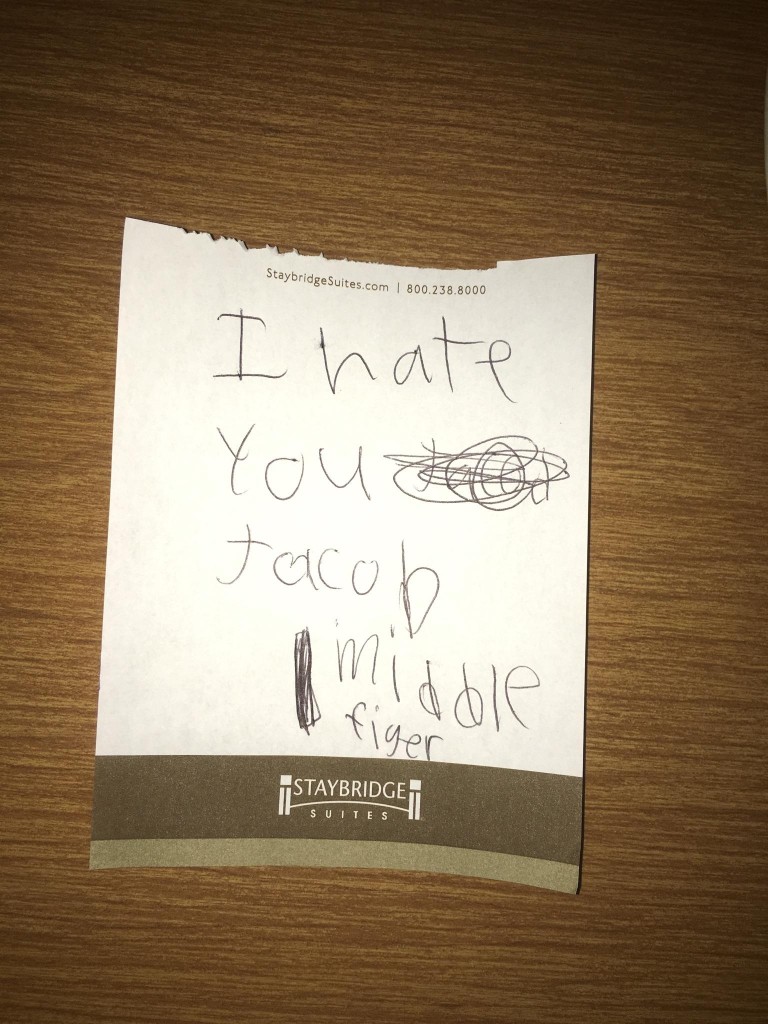 "Audrey was mad at her brother Jacob and chose to write him this note to express her feelings."
(submitted by Barry)
"My uncle just dug up proof he wrestled a bear for two chicken sandwiches in the 70s."
(via source)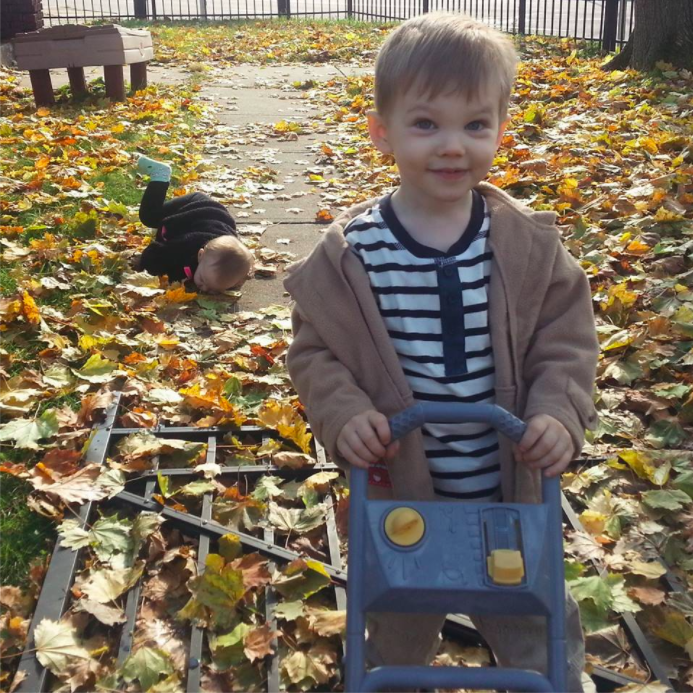 "Mother of the Year award. Not only is my daughter faceplanting in the back there, my son is standing on top of our broken gate. No one was hurt in this awkward family moment."
(submitted by Courtney)
It was a nice day at the park. My girls and I had just walked a couple of miles. They looked so pretty I just had to snap a picture. Maybe I should've picked a better background?
(submitted by Sherry)
"My 5 year old either has a serious drug problem or really loves math."
(via source)
It was crazy windy and this was the only day to take our yearly Christmas pictures that fit our busy schedule. My husband is trying to hold our 1 year old as he's wiggling around kicking his legs and knocking our middle child in the head causing him to scream. I am trying to keep calm while I'm holding him with a half smile on my face. While our oldest son is waiting patiently for our family photographer  to say, 'Cheese!' Needless to say, this picture did make it on the Christmas card and everyone loved it!
(submitted by Neomi)
"Pure Family Time Bliss… our photographer told us to kiss trying to show how cute our family is together. This is what she captured. "
(via source)
"My sister had separation issues as a child…I learned to deal with it at an early age."
(submitted by Michele)
"I took pride in creating my own costumes. I thought this costume would generate a lot of laughs. In retrospect, constipation is more funny to 9 year-olds than the population as a whole."
(submitted by Quinn)