We're excited to introduce our new game CRINGEWORTHY, where the object is to create the most awkward moments ever. Like this one: Or this one… Or this one: The...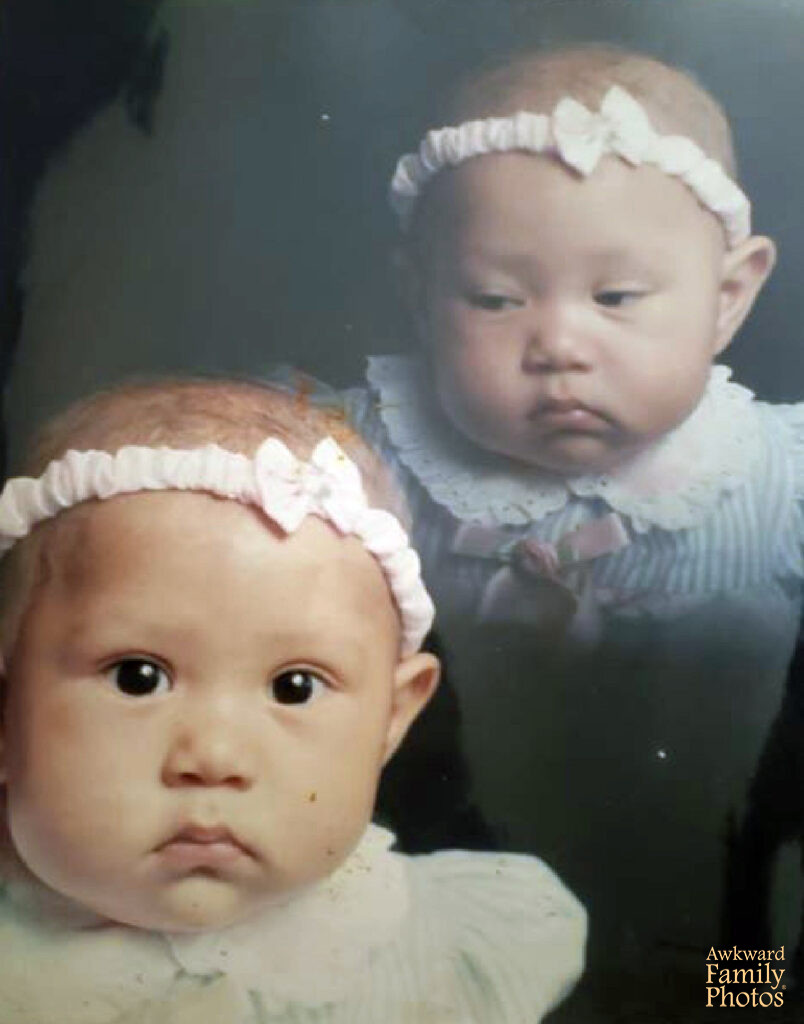 "This is baby me and I don't know whether I'm judging or disappointed."
(submitted by IG @neesseee_96)

"Please notice this excellent photo of my family featuring a cranky grandma, an exhausted mother, a cardboard cut out of a brother who couldn't be in attendance, and the general sense that everyone has been DONE with taking pictures for at least an hour."
(submitted by Brooke)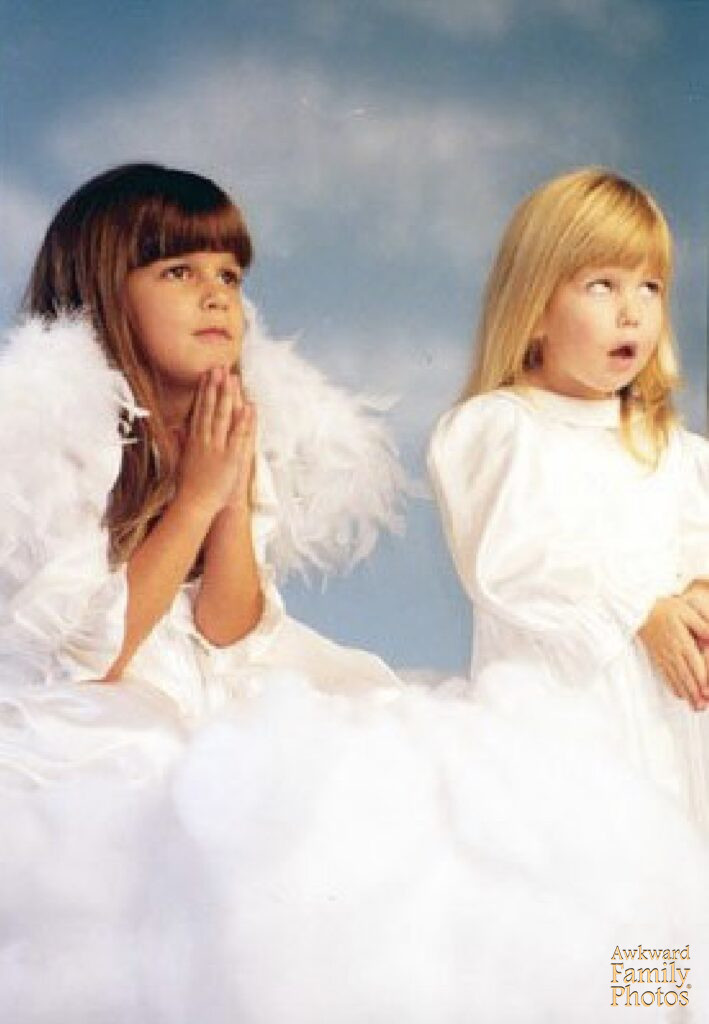 "I hated taking pictures when I was little, especially ones where we had to dress up. I told my mom I was done and she didn't believe me. I didn't mean to make this face. It just sort of happened on its own. So this is the Christmas card she got."
(submitted by Taylor)

"My mom's family, 1963. My mom and aunt are the little girls in front row. We're all very confused as to why the chair is the focal point of the picture. Apparently my mom's grandmother, who took the photo, always took pictures where the people were not centered or heads were cut off. Otherwise it's just a typical 1960s Christmas picture!"
(submitted by Shannon)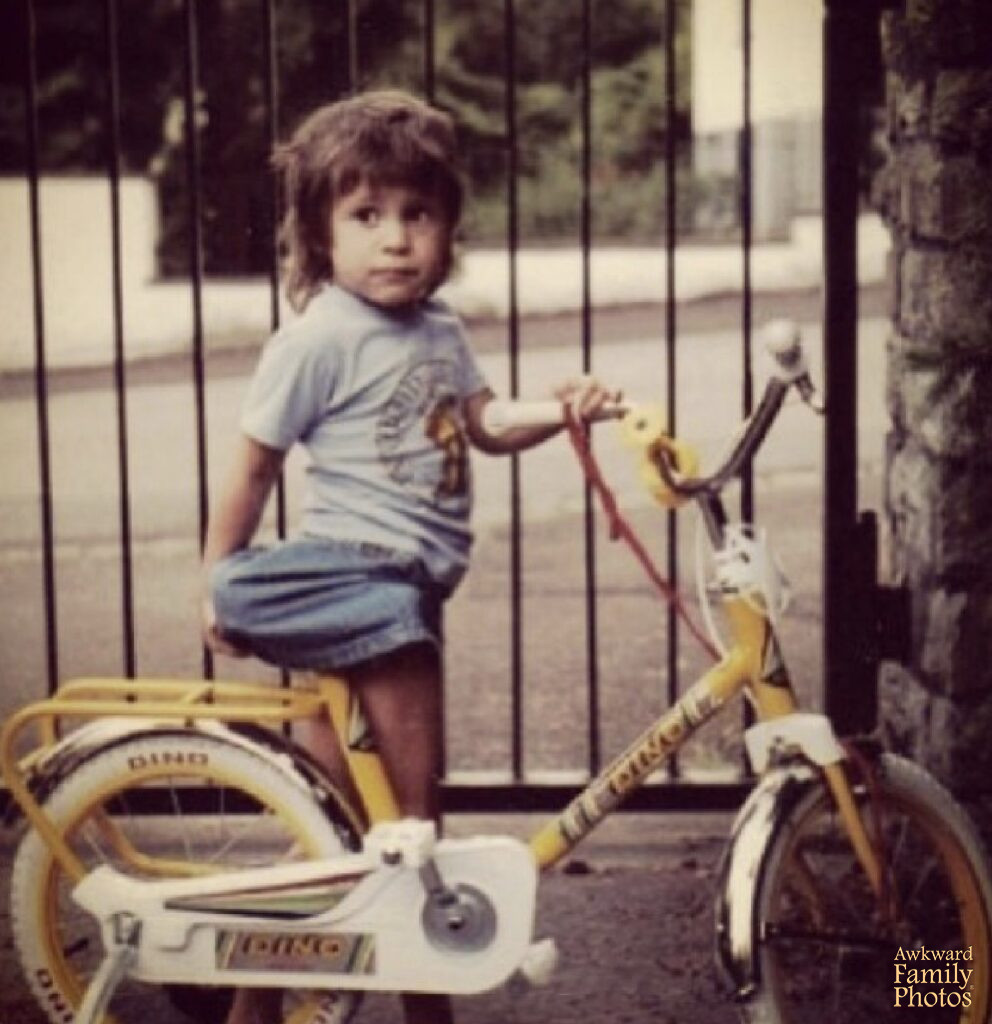 "Taken in our driveway in Oberursel, Germany in 1988 (we're from the US but lived there for a few years). Good thing my Dad's instinct was to take a picture before helping me."
(submitted by IG @authorasbury)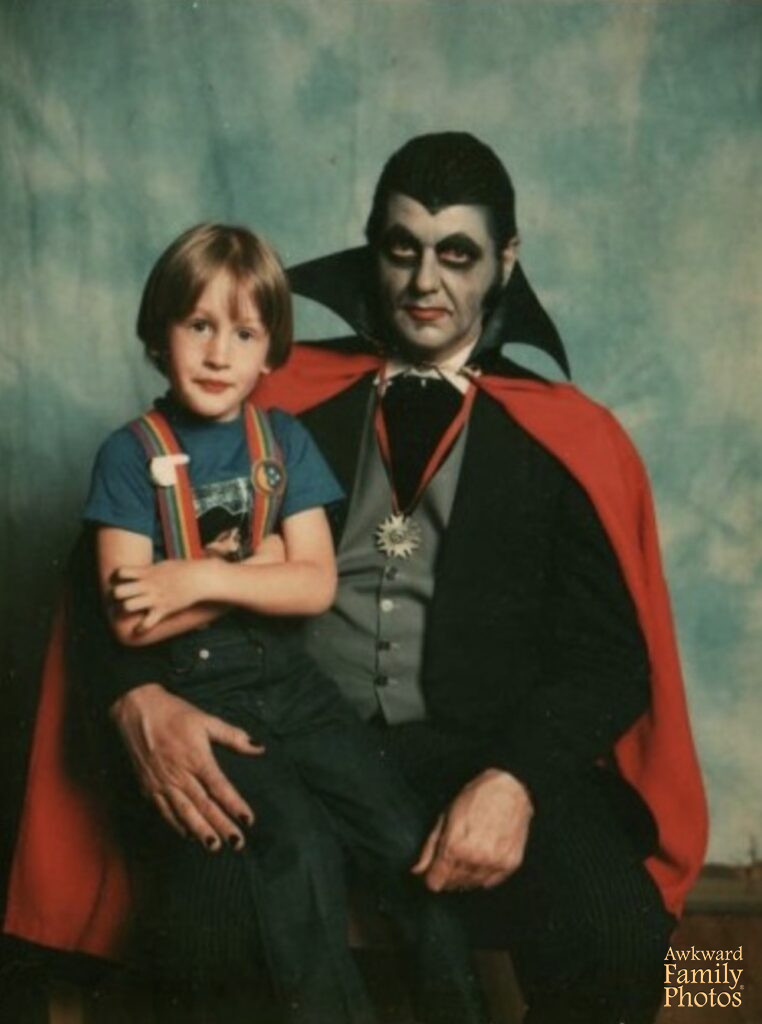 "This is me as a young child getting my picture taken at a local Toys 'R Us. Not only am I getting my picture with Dracula but I am wearing Mork and Mindy suspenders and a Father Guido Sarducci shirt."
(submitted by Jason)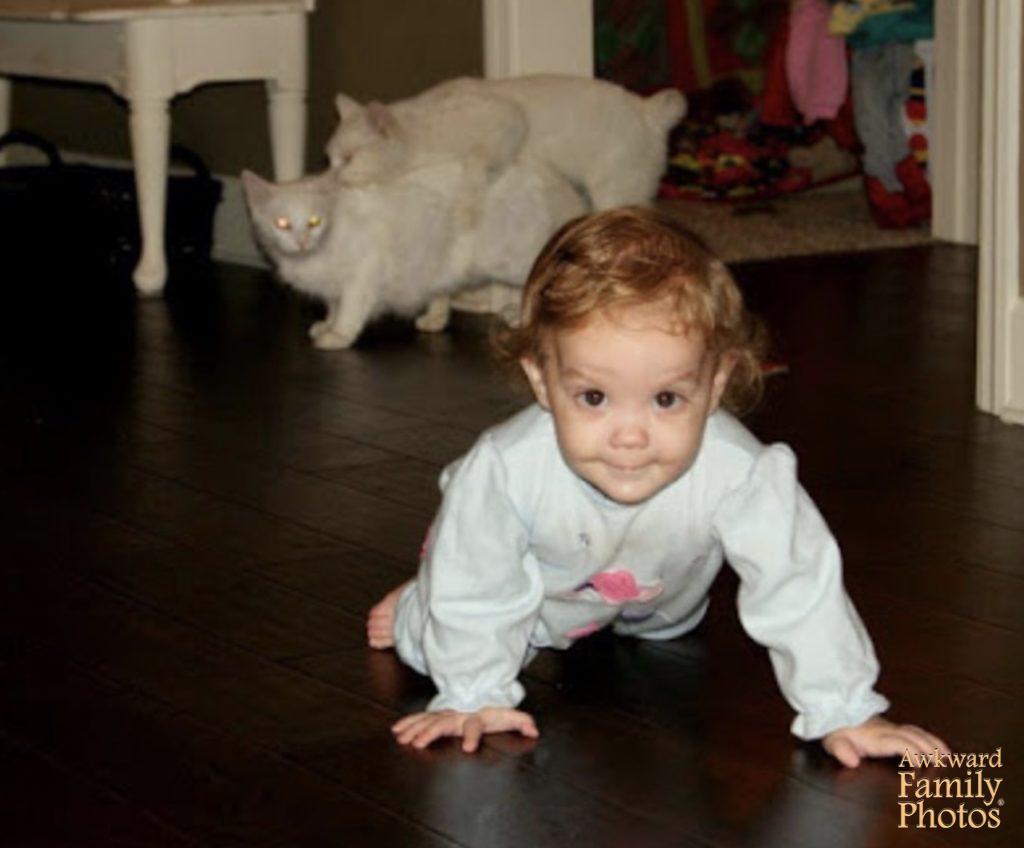 "My youngest daughter was learning to crawl, so I snapped a picture of one of her early attempts. I didn't notice the background action until later when I was looking at the photo again."
(submitted by Seth)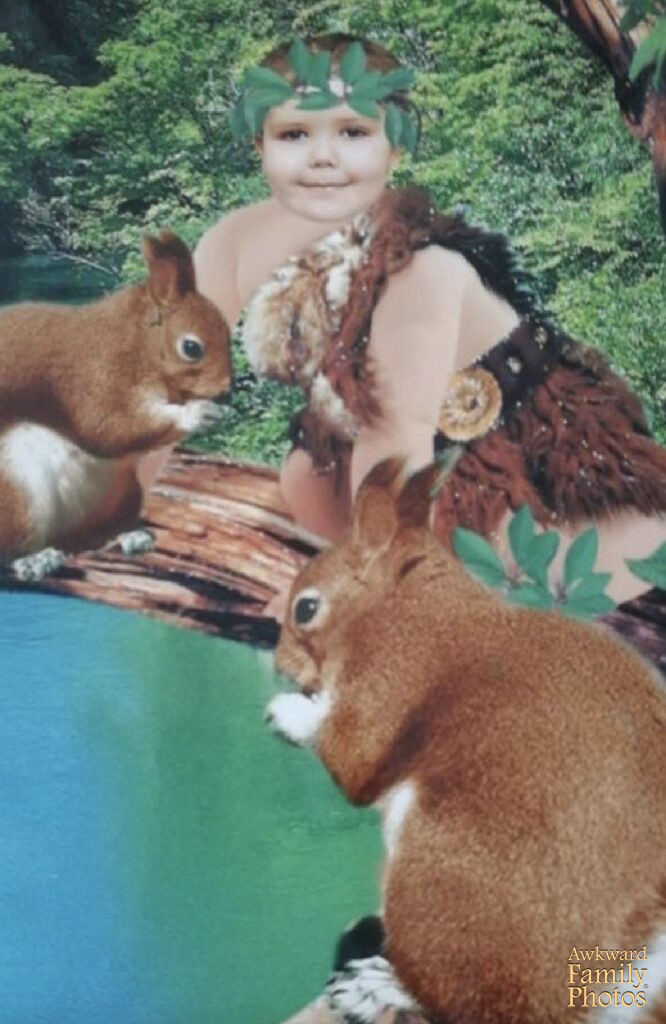 "There is a small town in Russia called Tobolsk and in my eyes this place will always be associated with a unique style of photography. This is a picture of my friend from part of her kindergarten photo set."
(submitted by IG @taniafortepiano)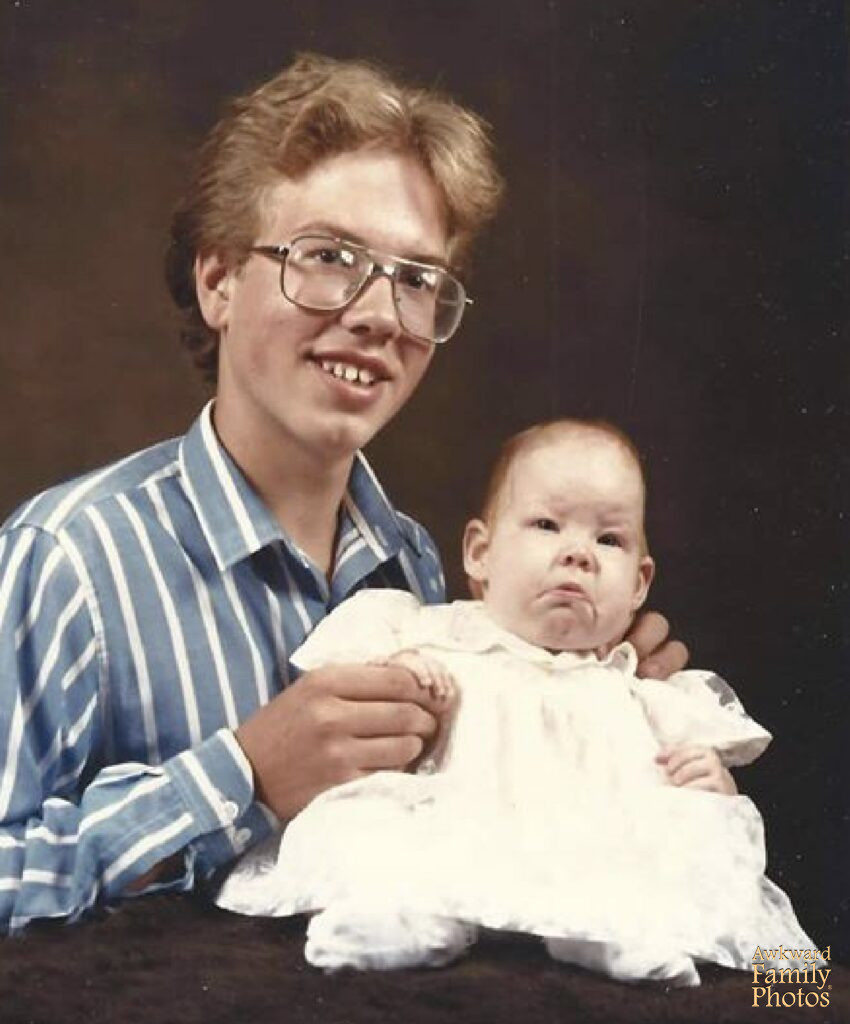 "This is me and my brother. He was 15 when I was born and clearly I wasn't sure about him."
(submitted by IG @melissavand21) 
"My daughter and I had been holding hands and she was leaning away from me and our photographer caught the perfect moment.  So the rest of us are looking fabulous while my 2 year old is crashing into the pavement."
… and later that day. Seriously.