"First, my mom made my brother and me pose together as Joseph and Mary, which was weird for us for obvious reasons. And then, Daisy decided to eat baby Jesus."
(submitted by Brittany)

Even more impressive, she plans to give birth while doing a plie.
(submitted by Kylee)

This narcdog was top of its class at sniffing out crack.
(pic submitted by Annie, winning caption submitted by Amy)


"I'm the cute little kid in the back. I was about 4 years old and for some reason me and my identical twin brother got the bright idea that it would be fun to go outside and take a whiz on the street. When we came back inside the house, my mom asked us where we went, and we told her. Then my dad got a brighter idea, went and grabbed the camera, and made us go stand in front of our puddles."
(submitted by Juanster)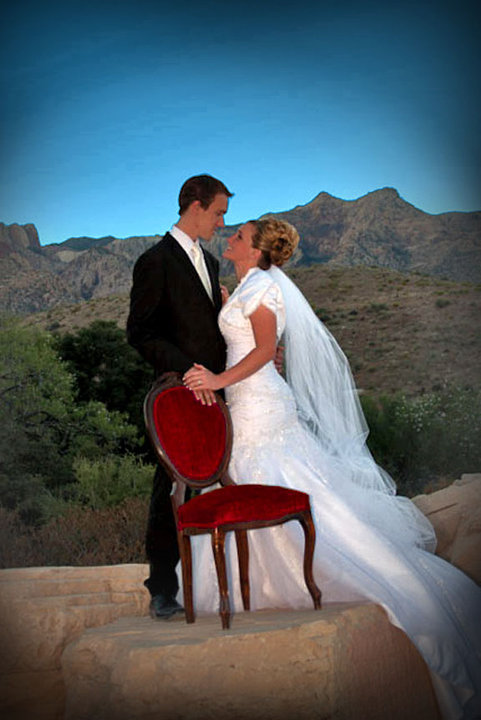 Because no matter how in love we might be, we'll always need a break.
(submitted by John)

We must always strive for one more Chihuahua.
(submitted by Leonel)

"This is a photo of my younger siblings being forced, by mom, to pose by the Haight-Ashbury sign in San Francisco. This photo has become infamous among our family and friends, we like to call it "Grim, Grimmer, Grimmest"."
(submitted by Colleen)

"This is our family photo taken at the Hee Haw studios in TN. I'm looking pretty excited to be a part of the shenanigans."
(submitted by Randi)

"This is my younger brother many years ago posing with the world's creepiest Easter bunny aka the mummy."
(submitted by Betsy)

They just never saw hair to hair.
(submitted by Claire)