How can we not love Jennifer for referring to her own baby picture as "creepy."
(submitted by Jennifer)
When you've got it, you've got it.
(submitted by Neal)
And you wonder why mom and dad sleep in different beds.
(submitted by Krissi)
"The photo was taken in the pharaoh's village, Cairo, Egypt."
(submitted by Mohammed)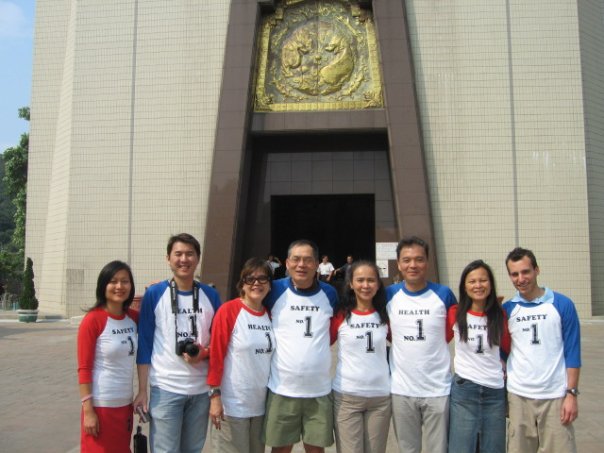 Final Score:
Safety    5
Health   3
(submitted by anonymous)
We get the strange feeling that a switch might have taken place here.
(submitted by Nicole)
Danger, Will Robinson. Danger.
(submitted by Tony)
"This is my friend Laura's family. Her dad – Bob – has been known to call her cell phone with the greeting, "Laura, Bob here..", even though he's calling his own daughter. Here's the caption that's on her Facebook: "Our Christmas gift from Uncle Bruce…I am soooo upset that I didn't have room in my suitcase to bring it back with me :("
The shirts have the following printed on them:
Dad: "BOB – The Man, The Myth, The Legend"
Mom: "It's lonely at the top, but you get to be with BOB"
Daughter (Laura): "BOB's Daughter"
Son: "BOB's Son"
(submitted by Kelli)
While AFP's favorite sister-in-law celebrates her birthday today, we want to celebrate her impressive kneeshelf into armshelf combination. Happy b-day, Kristi, and go Spartans!
Guy on the right… prepare yourself for a night of long distance slow-dancing.
(submitted by Jessica)