big hair
What goes up must stay up.
(submitted by Angie & retouched by Katie McCranie)
"My dad's family."
(submitted by AJ)
"The day before school pictures 1984 my mom was complaining that I wore black too often (all the time). So after making myself beautiful on school picture day I grabbed an old white sweater vest out of her closet and wore it to school. She still was not pleased with my school photos. Wonder why?"
(submitted by Mara)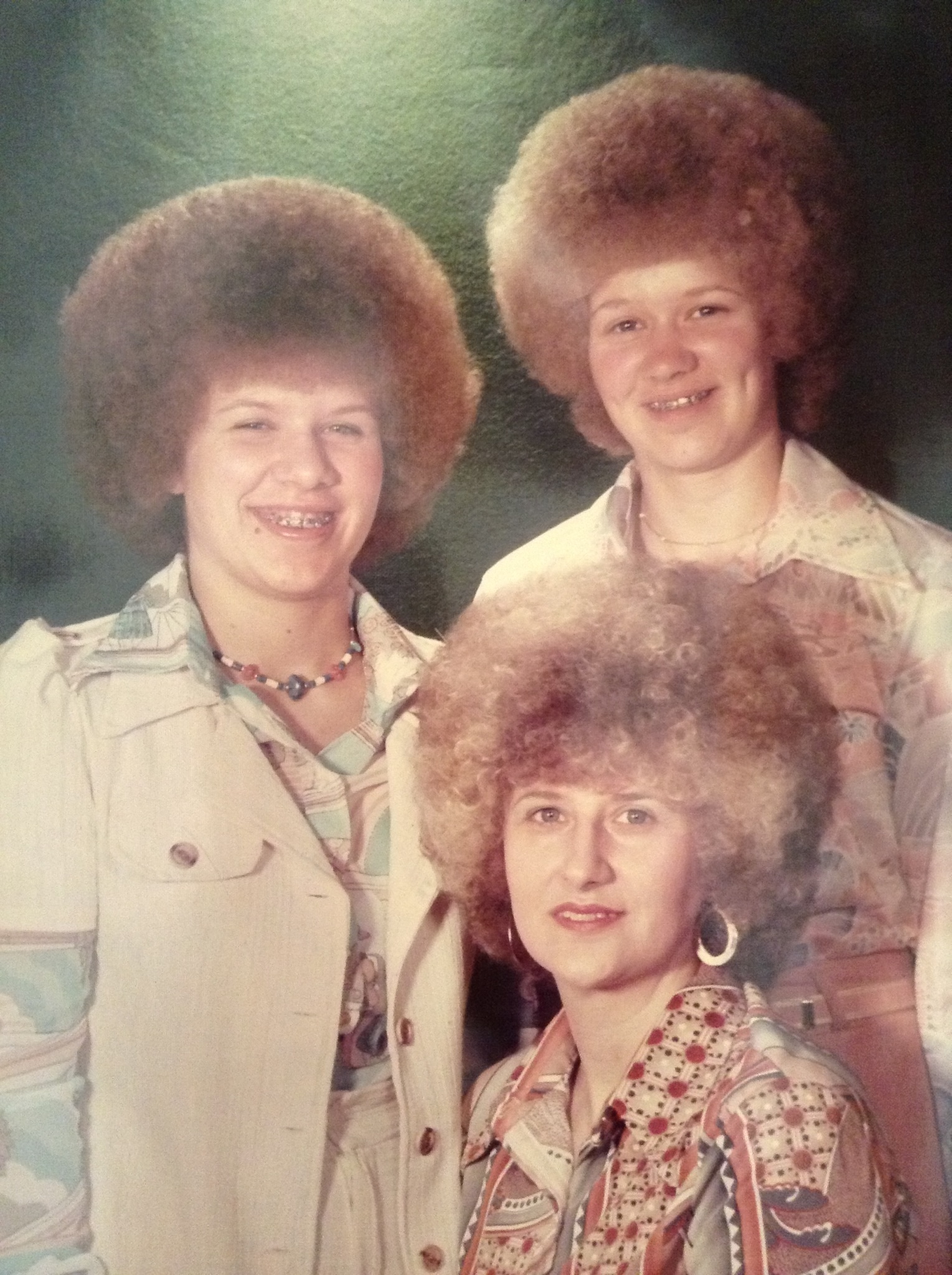 "Mom, grandma, and aunt with fresh perms."
(submitted by Michael)
"This is a photo of my brother's hair….it's supposed to be a family photo but the family is overshadowed by his ginormous outrageously overteased hair!!!"
(submitted by Laura)
You go straight, you're out of the sisterhood. No exceptions. 
(submitted by Kent)