brothers
Before taking my boyfriend on a vacation to meet my family for the first time, I gave him what I thought was ample preparation for how "upfront" they all can be. I was driving around with my older brother and boyfriend, trying to come up with fun activities for the long weekend. I suggested we go horse back riding, but my boyfriend (who is on the extremely short side) said he hated horses. My brother, who only met him mere moments earlier, chimed in, "Why do you hate horses? You're jockey sized." Awkward, but not as awkward as when we arrived at my parent's door, only to have my father shake his hand and ask if those were girls pants he was wearing. They were. Double Awkward.
(submitted by Larissa)
This is what we like to call a "choose your own adventure" family photo.
(submitted by Nathan)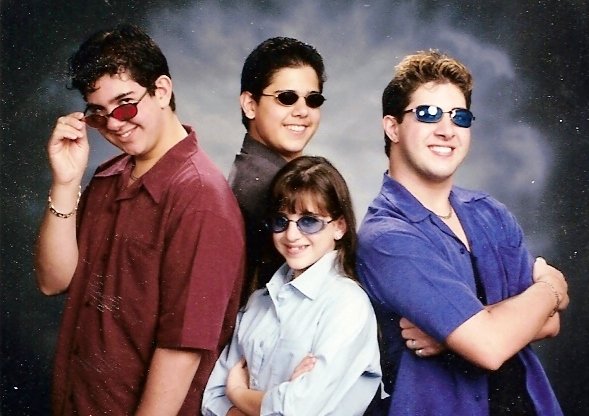 Don't tease us.
(submitted by AP)
Just two guys chillaxing in Amish Country.
(submitted by Doug)
"This is a photo of me, my late cousin, Mike, my uncle Reed, my grandfather Richards and for some unexplainable reason, a live possum.
I am embarrassed to say that this photo was sort of planned. We were out working in the pasture splitting firewood, and when we came in from lunch, my grandmother apparently thought we looked photogenic, and made us get in the car over to Olan Mills in Douglasville, Georgia.
Glad I could share the joy on this one. Whenever I see it, the Dukes of Hazard theme starts playing in my head…"Just some good ole boys, never meanin' no harm…"
Michael and I were the only two boys of all the cousins on my mother's side, so he was really like a brother to me growing up. He died doing what he loved, and we all miss him terribly. Mike was a a tow-truck driver, and at his funeral there were literally hundreds of people, and dozens of wreckers. Mike's wife got a special permit so that they could transport his casket on the back of his wrecker (and it was bungie corded down!) and at every stoplight on the back roads between Douglasville and Marietta where he is buried, there was a tow-truck with it's lights on blocking traffic for us.
At one point, a car tried to pass on the right to pass the funeral procession, and some of Mike's friends headed it off, and almost got into a fistfight with the driver (which was right in front of us). I turned to my wife and said, "that is how Mike would have wanted it: A fight at his funeral!"
In any case, the hat my uncle is wearing is from Southern Tech (Which is Southern Poly now) and my grandfather's hat was advertising some feed store. My grandfather has a masters degree, and my grandmother (his wife) had a PhD. I just got my MBA, so it just goes to show you that you can't educate the redneck out of a redneck."
(submitted by Ernie)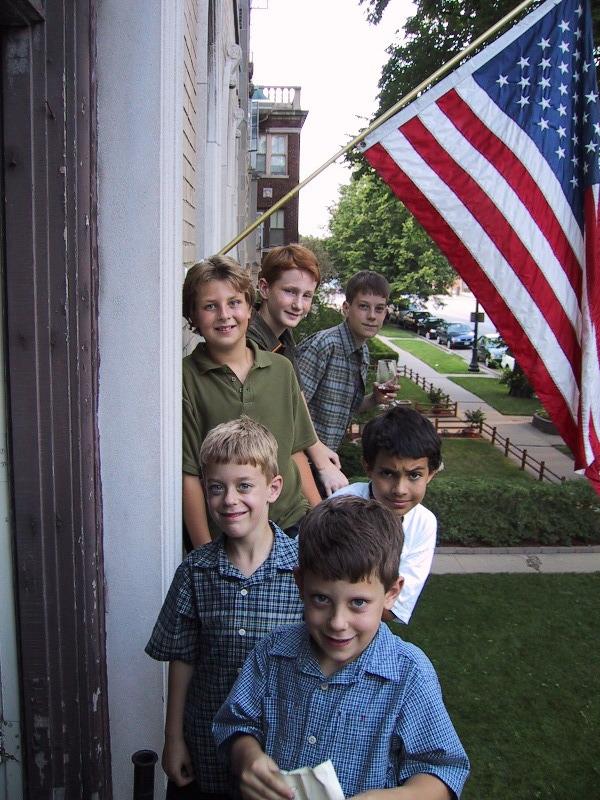 And apparently enjoying a glass of red wine.
(submitted by Carrie)
When I was first getting to know my fiance, he had mentioned he didn't know who his father was until he was 5. Because his mom had remarried while he was very young. As I thought about it, I asked him, "Did you ever question why you had a different last name?" He said, "Nope, because my grandfather had the same last name as me." So I asked "Well, he's your grandfather on your mother's side right?" (meaning that he had his mothers madien name)
He said "Well, sorta" I asked for him to explain. He made me promise not to laugh. So I agreed. He then went on to tell me, "It's my mother's mom, see my mother's father died 2 days after she was born, so she remarried." I was confused now. How did he have his grandfathers last name if it wasn't his mother's father? Well, as he went on to explain, while his mother and birthfather were dating, his mother's mom and his father's dad fell in love. So after his mother and birthfather got divorced. His mother's mom and father's dad got married. Meaning, His parents are also Step brother and Sister. How awkward.
(submitted by Kathleen)
"My brothers and I in our MJ jackets. Didn't make us the most popular kids in our school.."
(submitted by Josh)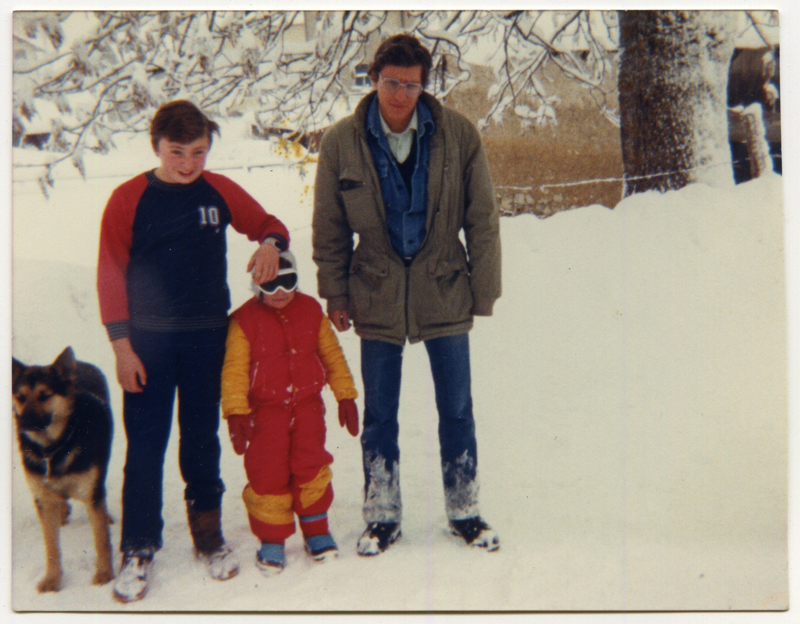 If she could only lift her arms to defend herself.
(submitted by Nathalie in France)
When I was 11 my parents divorced and my mom married my dad's brother. As if that isn't awkward enough… when my brothers and I got older, we eventually had to break the news to our soon to be spouses. When I told my fiance, he said "Don't tell my family."  So came time for our parents to meet. Everyone introduced themselves. My mom, dad and stepdad/uncle where all there (yet another awkward moment) I guess as an ice breaker my uncle/stepdad says "So did Susan tell you I'm also her uncle"?  My fiances mom started coughing then started choking. The ambulance was called, but thankfully I know the heimlich and got the piece of food out right away. After that though my fiance's parents left, and haven't seen my family since. Can't wait for the wedding… awkward.
(submitted by Susan)