prom
There was enough Dane to go around.
(submitted by Charlotte)
Congratulations to our awkward couples winners, Josh and Amy, for proving that size really doesn't matter.
And?
(submitted by Sidney)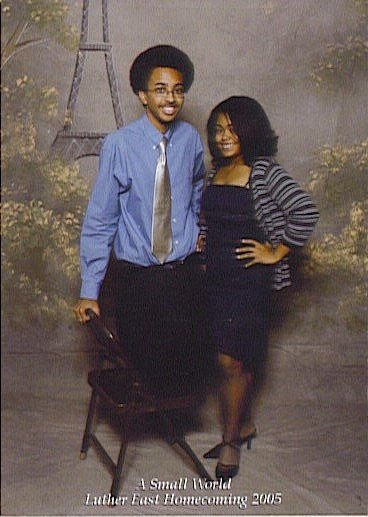 While Paris is often associated with the Eiffel Tower and romance, it is also known for the metal folding chair.
(submitted by Barrett)
It's never too early to start the train.
(submitted by Blank)
This is Paul. He'll have you home by nowhere near the time he says he will.
(submitted by Mollie)
You've just been asked to prom… by another couple.
(submitted by Chrissy)
What are the chances of a growth spurt before the first slow dance?
(submitted by Keith)
This one comes with a belt-strap.
(submitted by Karen)
Real class is allowing yourself to be showered by chandelier fragments.
(submitted by Amie)