reunion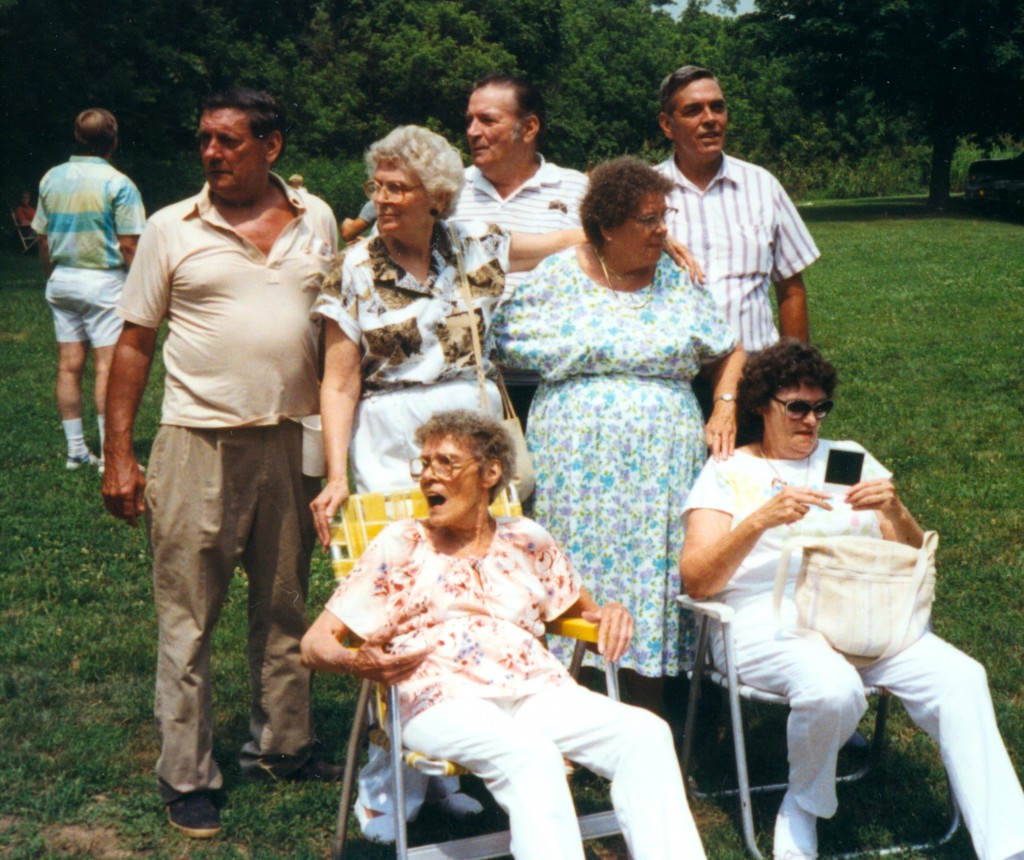 "This photo was taken in 2000.
I am the pregnant woman who fainted. What are the chances that the photographer would snap the picture at the EXACT time my eyes rolled in the back of my head? The most hilarious thing about this picture is that my husband is the only one who noticed. His expression is priceless.
My mother begged my father NOT to purchase this picture from the studio, but I insisted. I am so glad I did."
(submitted by Janet)
The whole family gathered around the man who started it all.
(submitted by JB)
And it would have been perfect too if those showboats Richard and Helen hadn't backscratcher-ed it.
(submitted by Ryan)