sports
"This is me back in 93 at the Brantford Skating Carnival. The show was beauty and the beast, and i was a piece of cutlery (a spoon). I had to wear a horrible white unitard, and everyone said i looked like a toilet seat. The worst part is when we were on the ice, it glowed in the dark!"
(submitted by Connie)
One of dad's many talents is wearing suits.
(submitted by Laura)
Sometimes, the best defense is knives. Lots of knives.
(submitted by Alyssa)
"My younger brother in his 'awkward yet fabulous' phase. Please note the following:
1. Western-style shirt with Christmas-star-snowflake ornament….
2. One exposed skate (just to prove that you're wearing skates?).
3. Indestructible plastic-frame glasses because, of course, the parents were worried about their child breaking the stylish/expensive ones.
4. Gold lamé fabric bringing out the most unsympathetic tones in the ginger kid's skin and hair."
(submitted by Laura)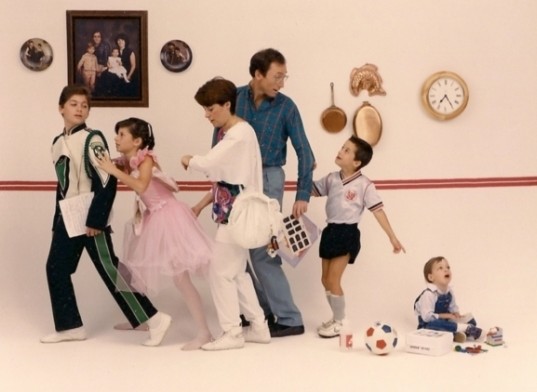 If they had a nickel for every time they were late to band practice, dance recital, getting the photos developed, soccer practice, and remembering the baby… they would have a nickel.
(submitted Andrew)
Suddenly, a handball doesn't seem so bad.
(submitted by Josh)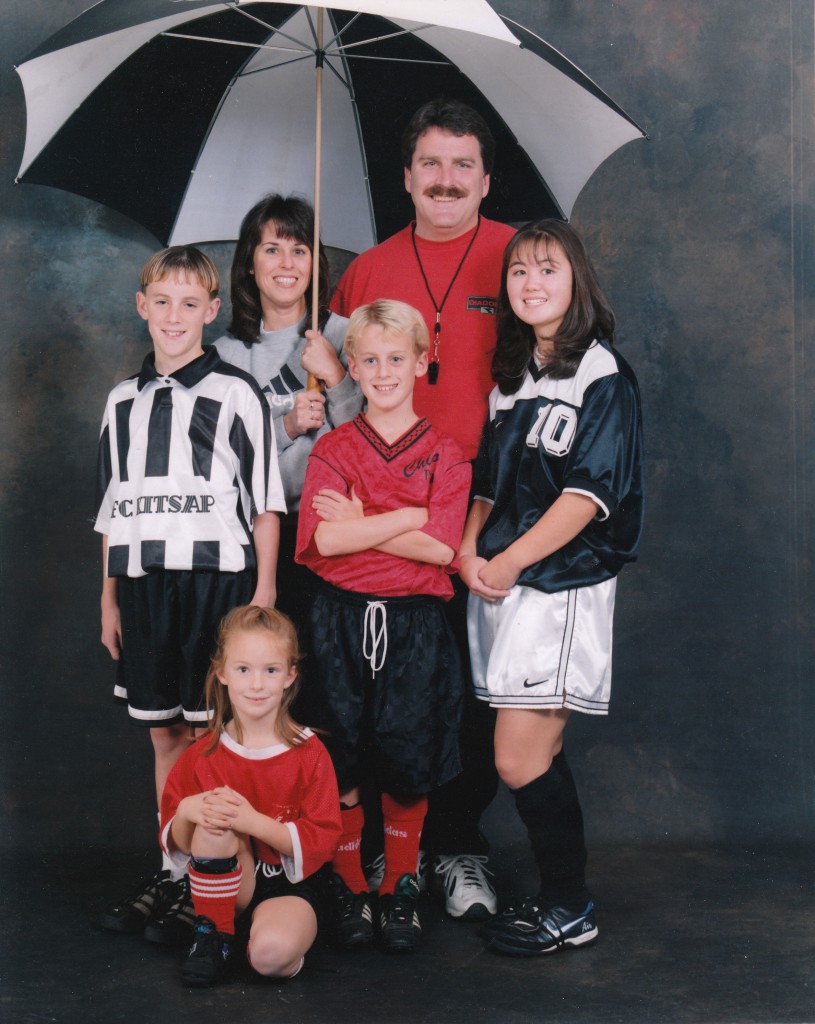 This family works as a team. Literally.
(submitted by Anne)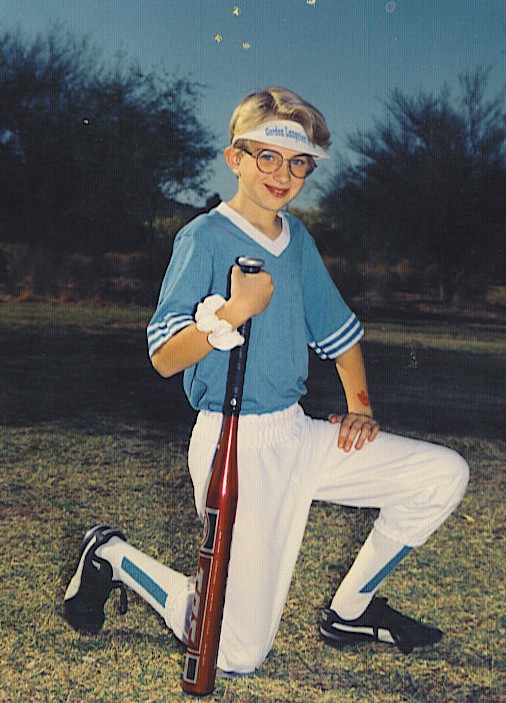 Sometimes, you have to improvise the sweat band.
(submitted by Chayla)
On second thought, how about a jigsaw puzzle?
(submitted by Aaron)
"This is a photo of me and my family. For the record, my dad is not Ron Jeremy."
(submitted by Daniel)