sports
"This was a photo taken of my son and myself immediately after his undefeated flag football team lost in the championship game…I was pretty happy with the outcome…my son was not. Still one of my all time favorite photos."
(submitted by Meade)
"It was travel soccer that year and a family photographer thought the flame was a good idea."
(submitted by Elliot)
A ringing endorsement for New Balance.
(via Imgur)
Just hanging out before the big game.
(submitted by Mike)
The heat is on.
(submitted by Drake)
Dad wanted his daughters to be in the spotlight.
(submitted by Justine)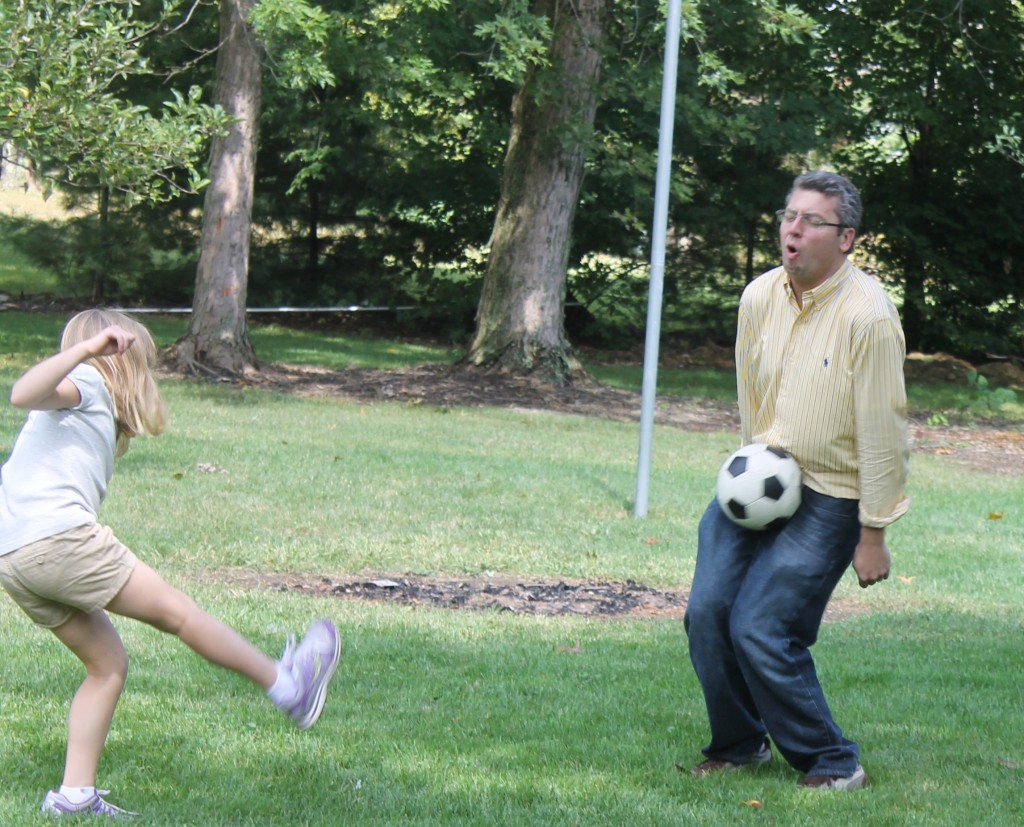 "At a family birthday party, I thought I would do the fatherly thing and play a little soccer with my daughter.  As I approached her to try to steal the ball, she sent a rocket in my direction. I was okay after writhing on the ground for a few minutes.  We switched to football for the rest of the afternoon."
(submitted by Dan)
He would never strike out again.
(submitted by Mitch)
"You don't mess with a face like that."
(submitted by Katie)