AFP Hall Of Fame
"This is a picture of me eight months pregnant. My girlfriends came into town and I thought it would be great if they painted this on me to use for Christmas cards. "
(submitted by Amanda)
"So, I got bored with the typical holiday cards and decided to do something a little different. At first, my ideas were pretty innocent (we wore Santa hats, reindeer antlers,etc), but as the years passed and my ideas became more and more unusual, I realized people loved it.  I have heard from many "fans" that their extended families, friends, and neighbors start checking in early in December to see if the Johnson card has arrived and what I've come up with for that year."
(submitted by Sue)
This family prefers the wet look.
(submitted by Bud)
Originally, there were more in her bridal party, but they wouldn't fit in the tub.
(submitted by Trae)
"This was one of my many dance costumes in the early 80's. We were doing a theme to Star Wars for this one…but I'm not really sure why this particular costume was being used. Perhaps the cascading tinsel made it look futuristic? The worst part was that when my mom bought the photo package she also purchased a 5 inch button with this photo that she used to wear around."
(submitted by Vanessa)
Her husband obviously thought the baby would look like him.
(submitted by Marc)
Chauncey couldn't contain his excitement about Christmas.
(submitted by Chauncey)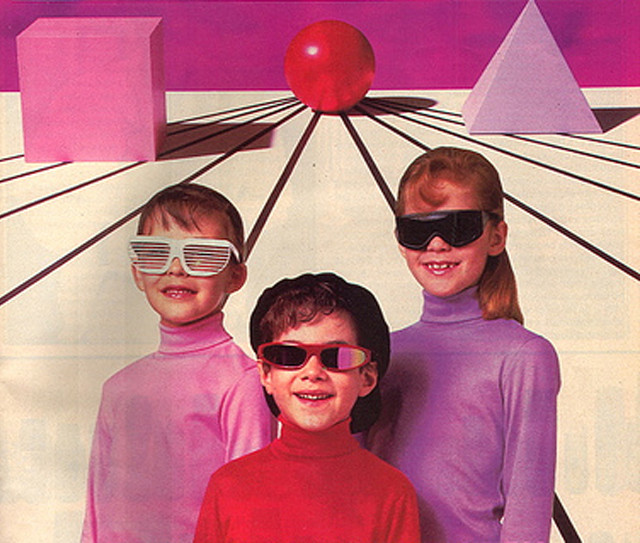 Don't look back.
(submitted by Adam)
He was looking for a little more pizzaz.
(submitted by Brian)
"1975. Little league. In the middle of a game, the league photographer showed up to snap our team photograph. That inning, I had been playing catcher and was wearing all of the catcher's gear– chest protector, face mask, helmut, shin guards and of course, the team cup which I wore over the uniform. I forgot to remove something before the photograph was snapped and to this day, I believe the photographer got a helluva good laugh out of it."
(submitted by Bob)