AFP Hall Of Fame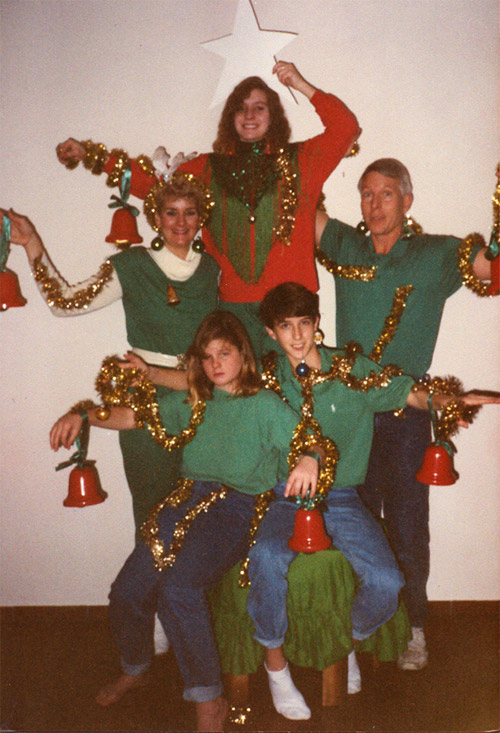 Stephanie wasn't thrilled with this recession-inspired Christmas tree.
(submitted by Cory)
"This is a special moment on my wedding day when my father saw me in my wedding dress for the first time. Unfortunatley my brother was "rearranging" behind us. No one caught this until AFTER the photo had been printed in my wedding album!"
(submitted by Katie)
On second thought, he decided to keep the ring.
(submitted by John)
"This is my mom, dad and brother in Sydney. Posing on a bridge, my brother set the camera on timer, and ran back to join my parents. However, he had too much momentum and fell back into the pond."
(submitted by Claire)
'This is quite possibly the evilest easter bunny i've ever seen."
(submitted by Meredith)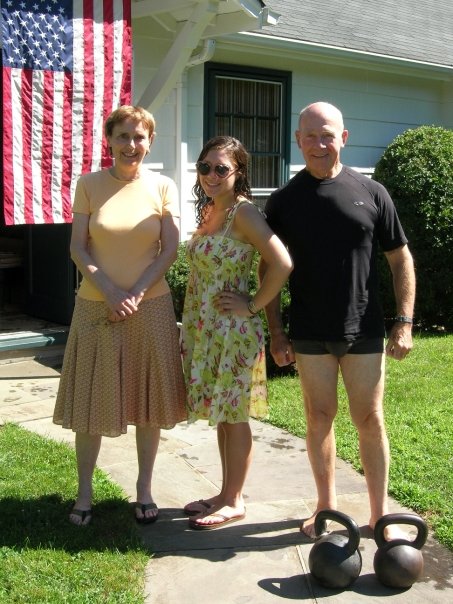 "My grandfather is the star of many awkward family photos. Here, he poses pantsless, with a pair of kettlebells, artistically composed at his feet to highlight his lack of pants and booty short spandex. The  flag in the background pretty much says it all: this is AMERICA."
(submitted by Hannah)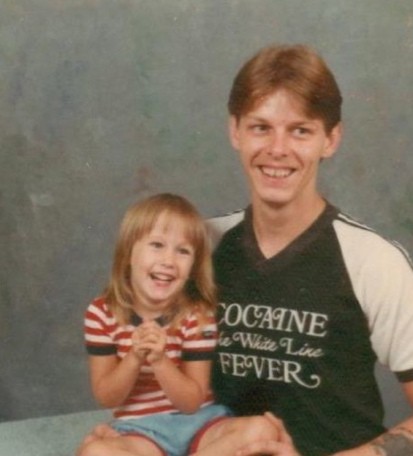 "A picture taken of my father and sister. This is around 1983-1984. It was a professional photo, not candid, so he had to plan this outfit out."
(submitted by Kim)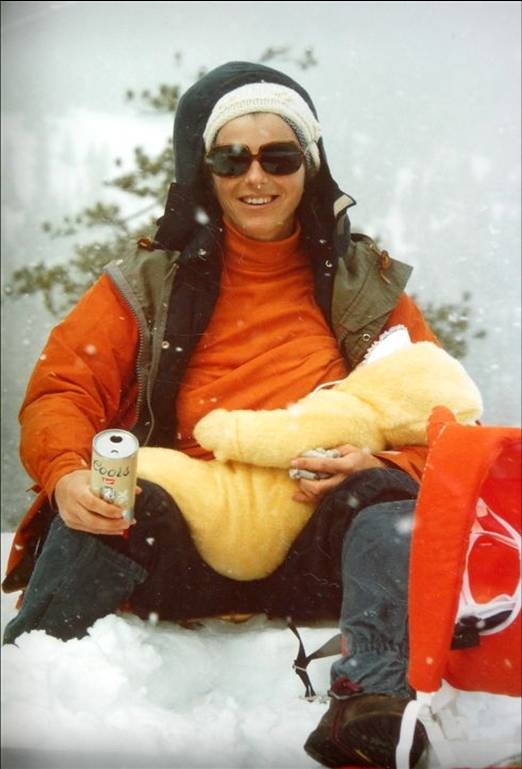 "I was 3 months old and my parents (who met in the Sierra Club) took me on a trip to Yosemite for some cross country skiing. She swears that no one knew in 1977 that drinking beer while breastfeeding may not have been a good idea. "
(submitted by Allison)
You can always spot the fathers who will have trouble letting go.
(submitted by Anton)
Has anyone seen Aunt Telcia?
(submitted by Nicole)