Couples
"This is a photo with me, my husband, daughter and all my in-laws. In the very center of the picture, my mother in law is pressed up against her husband and ex-husband on each side. AWKWARD!"
(submitted by Jennifer)
"Seven minutes in heaven" has evolved.
(submitted by Colleen)
And they said it would never work.
(submitted by Jen)
"This is a photo of my mom and her new boyfriend. They like to travel and take pictures of themselves. She is very proud to be with him and makes sure to post pictures like this one all over the internet for me and my sister's friends to see. So not embarrassing."
(submitted by Hayley)

You should see their diagram for tomato and tomahto.
(submitted by Durby)
This man expresses his joy on the inside.
(submitted by Gemini)
Regulation-sized beard. Pee-wee-sized ball. Here's to an awkward Superbowl Sunday.
(submitted by Isabel)
When this guy leans in for a kiss, you better be ready to catch him.
(submitted by Jacque)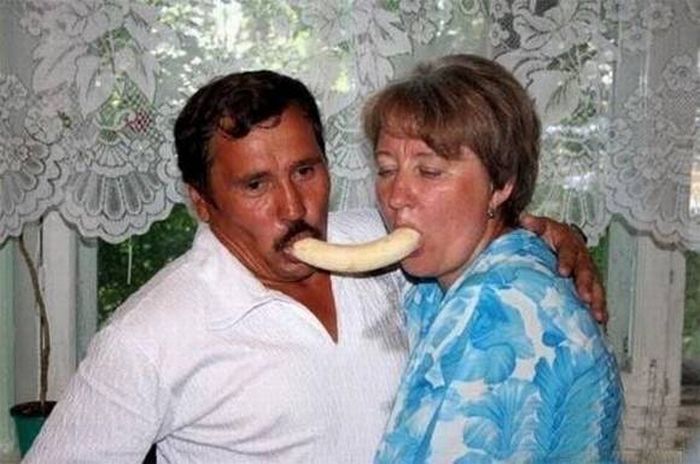 These two insist on sharing everything.
(submitted by Mark)
Love lift us up where we belong, but always lift with the knees.
(submitted by Evan)