Halloween
"My dad was a history enthusiast. My mom a nurse. On a dark and stormy night they joined together and this is what happened."
(submitted by Caroline)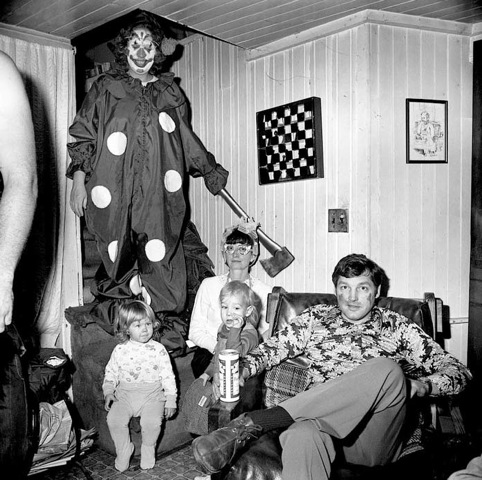 It was worth it for the extra rent.
(via reddit)
There's no place like homemade.
(via Imgur)
"A few years back, during Halloween, a friend's mom took this photo with her son who was dressed as a bug. She refused to sit next to him!"
(submitted by Eric)
Your friendly neighborhood Spiderman.
(via Imgur)
"When I was younger, my family and I would have themed Halloween costumes. This year was Beauty and the Beast. My aunt's Lumiere costume was a crowd favorite, of course, and my older sister was forced to be Cogsworth just for the photo. The photo also features myself as Belle, my little sister as Chip, my mother at Mrs. Potts, and my dad as the Beast. It's an odd picture, but one of my favorites from my childhood."
And the year before…
(submitted by Grace)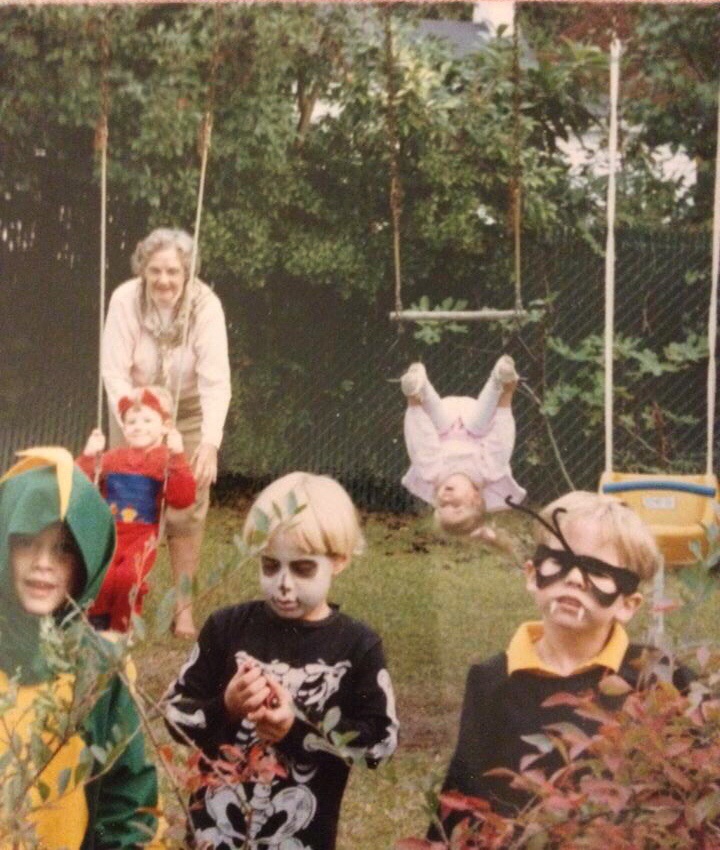 She was the only kid in the neighborhood who dressed up as gravity.
(via Bryan on reddit)
"This is my husband, Mike, in the picture. The one dressed up as a vampire. He was about 8 according to my in-laws. That's his grandmother, Linda, to the right laying in the hospital bed. On Halloween day, Linda started experiencing some pains and had to be rushed to the hospital and was told she needed surgery immediately. Being the loving grandmother that she is, she requested to see the grandchildren before going into the operating room. Though Mike's mother informed Linda that he was already in costume and probably wouldn't be appropriate for him to come to the hospital like that, Linda insisted she see all the grandchildren. Though Mike's other siblings are out of shot, every time we come across this photo, we always bust out laughing. Who wouldn't want to be visited by a short vampire right before surgery?"
(submitted by Julia)
Well, at least the furniture is covered.
(submitted by Ricey)