Halloween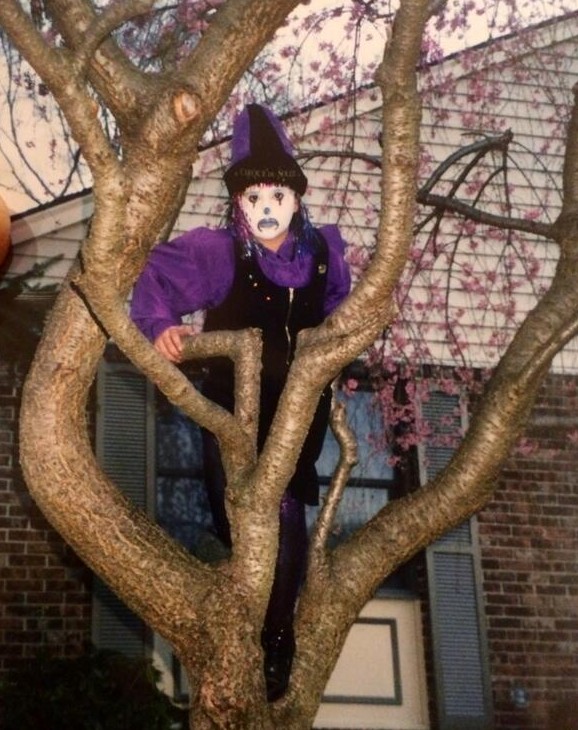 A rare clown in the tree sighting.
(submitted by Lauren via Twitter)
"I'm the baby and this was my first Halloween.  I guess it shut me up when they put a finger in my mouth so my grandma thought it would be funny if she put her finger in my dad's mouth to shut him up.  And my great-grandma followed suit."
(submitted by Spencer)
"Back in the early 1970's my crazy mother loved having big, over the top Halloween parties.  At this one, she rented a coffin from a funeral home and laid in it for hours while my friends came to visit her.  I think she was loaded personally.  To this day, people remember her for this party!"
(submitted by Lynette)
Remember… if you go to bed Kiss, you will wake up Kiss.
(submitted by Ashley)
"Every Halloween until they're old enough to say no, my mother makes a historically accurate Elvis costume for each of my sons. This was my middle son Leo's first Halloween. My husband works for a Fortune 500 company in Memphis who does a fantastic family day every Halloween. They go all out, including "professional" photography. Since Leo was barely 6 months old and couldn't sit up very well in the heavy costume, the photographer had my husband hold him and said he would crop him out of the final pic. Thankfully, he did not because this epically awkward photo was the result."
(submitted by Elizabeth)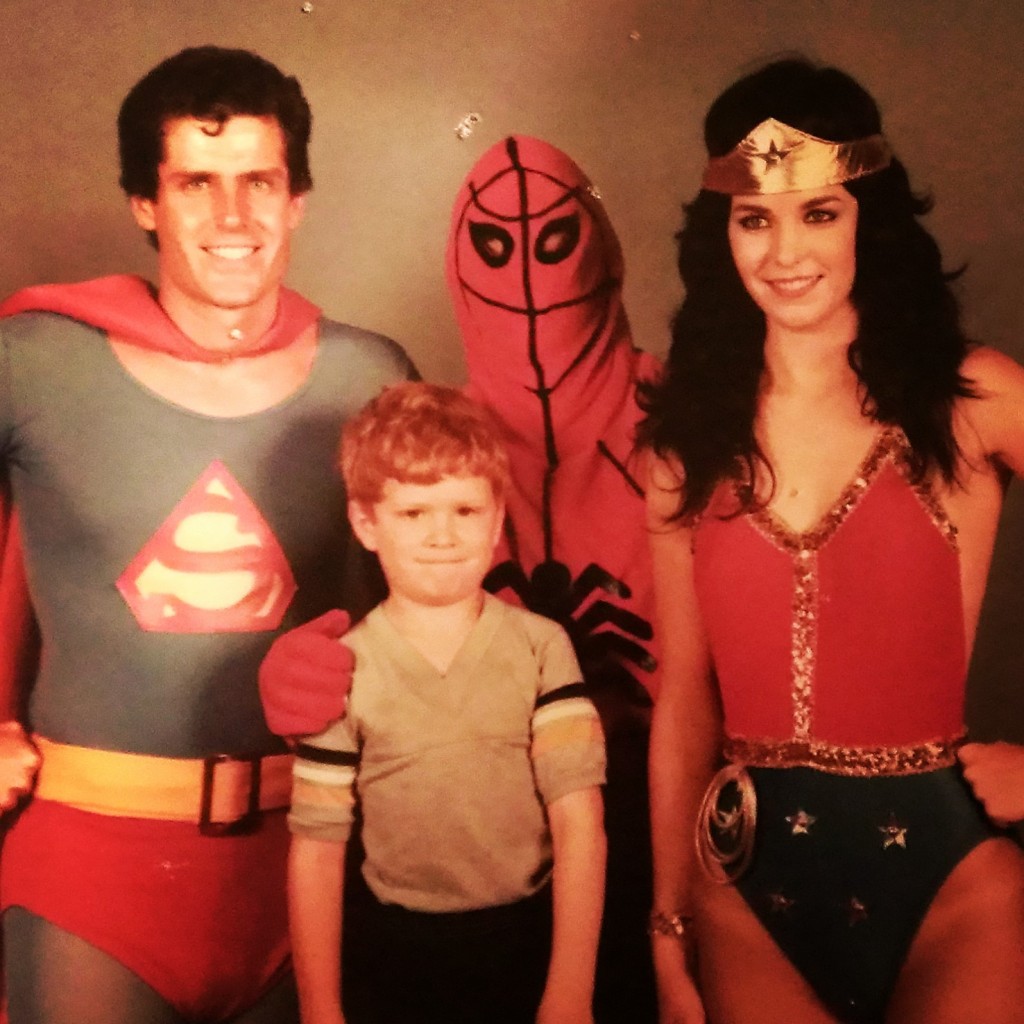 They ran out of money right before they got to Spiderman.
(submitted by Paul)
"This is my best friend on Halloween when she was about ten. She was NOT happy with her mother's choice of costume for her, and apparently, the make-up job was sub-par as well because it looked, as she wailed with indignance, "It looks like I'm crying blood!"
(submitted by Haley)
You're never too old to get in the game.
(submitted by Jodi)
Me: "Honey, I don't think she can hold herself up on that pumpkin."
Husband: "You just take the picture. I promise I'll make sure she doesn't fall."
(submitted by Renie)
One of these is a costume. One is not.
(submitted by Twyla)