Halloween
"Yes, this is my family. I am the smallest conehead. In a brilliant wave of genius, my mother thought she had come to the ultimate family Halloween costume. She found these smelly, rubber coneheads at a some long forgotten costume shop. We were all a little uncomfortable with it, but with only a few short days until Halloween complete with invite to yearly Halloween party, where were constantly berated and ridiculed for our costumes by this bougie family who seemingly had NO END to there arsenal of elaborate Halloween costume ideas.  So, we went to the party, and after a few dull roars from the crowd of party-goers, the bougie family swooped in to steal our thunder donned as the ENTIRE cast of the Never Ending Story…yep… even Valkor."
(submitted by Maggie)
There's no place like foreclosure.
(submitted by Christie)
She is on Team Not Impressed.
(submitted by Miguel)
Happy Halloween from AFP!
(submitted by Katelyn)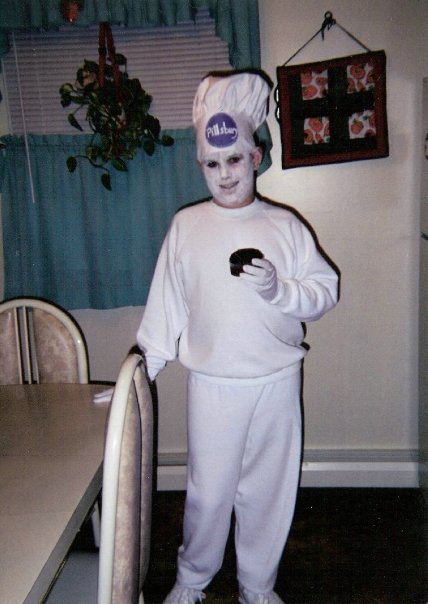 When Mom comes up with our costume,  you can be sure she has thought it through.
(submitted by Donny)
Some people can't wait for Halloween.
(submitted by Janeen)
A rare glimpse at what a meeting between the Civil War Era, Pacific Islanders, and a Hot Dog On A Stick employee would have looked like.
(submitted by Nancy)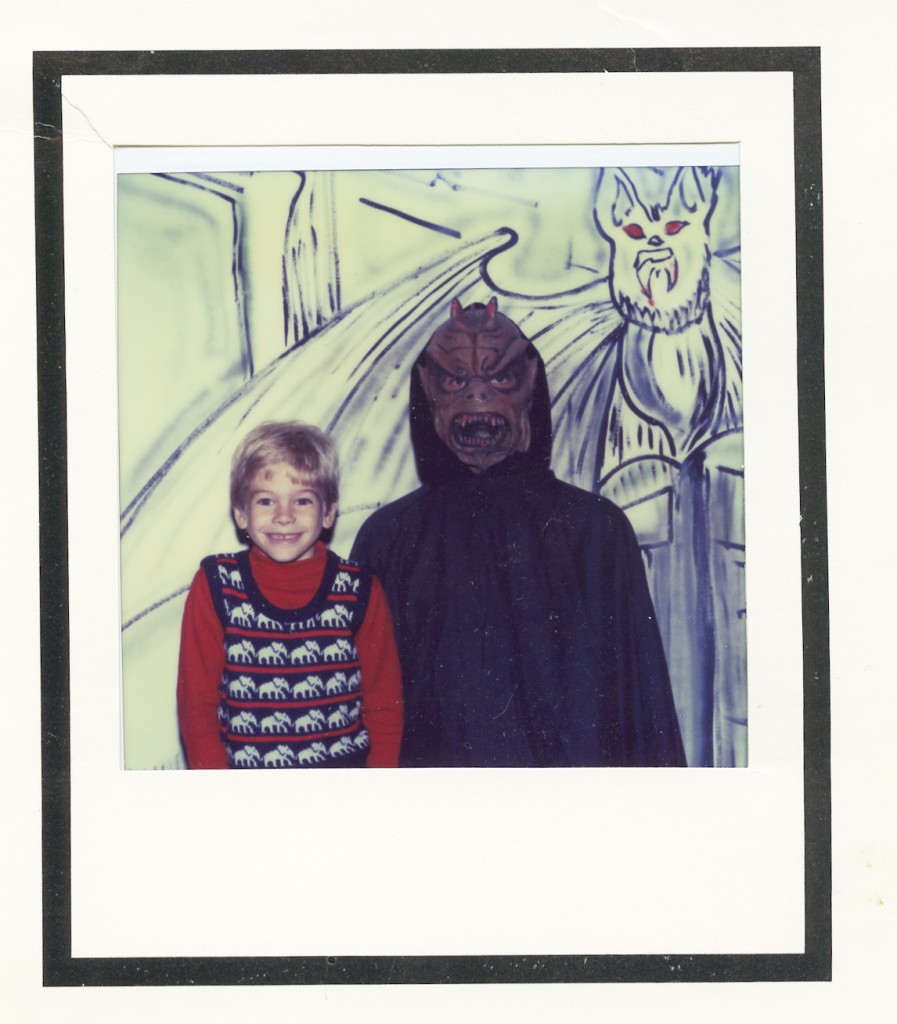 "This is me somewhere around 1981-82 with a demon at a local haunted house that ran every year. I was addicted to horror movies as a kid (and still am) so whenever the haunted house started up, I'd beg my mom let me to go in with the lights off.  After an endless amount of badgering, she finally let me go through in the dark. Expecting me to come running back out screaming, she stayed by the entrance only to see me come bouncing out the exit with a huge smile on my face. To commemorate this, she let me pose for a picture with the demon. As you can see, my smile refused to fade even a little bit and I was probably more than a little overdressed for the occasion."
(submitted by Lonnie)
"My mother forced us to wear a giant HOME-MADE s'more costume to our family's halloween party. No one was happy about it. Except her. I got stuck being the marshmallow made of an appetizing hula-hoop and sheet."
(submitted by Kari)
Believe it or not, he does his own makeup.
(submitted by Scott)