Halloween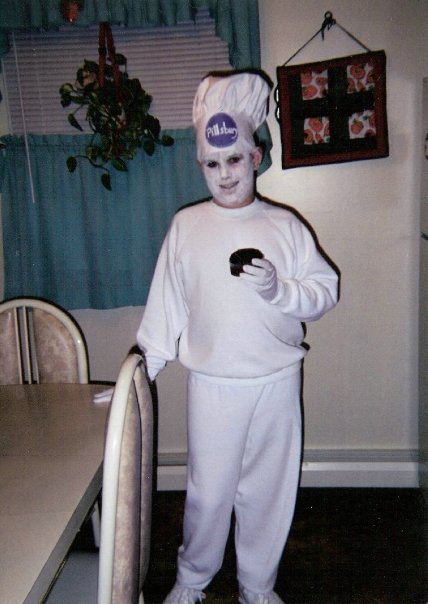 When Mom comes up with our costume,  you can be sure she has thought it through.
(submitted by Donny)
Some people can't wait for Halloween.
(submitted by Janeen)
A rare glimpse at what a meeting between the Civil War Era, Pacific Islanders, and a Hot Dog On A Stick employee would have looked like.
(submitted by Nancy)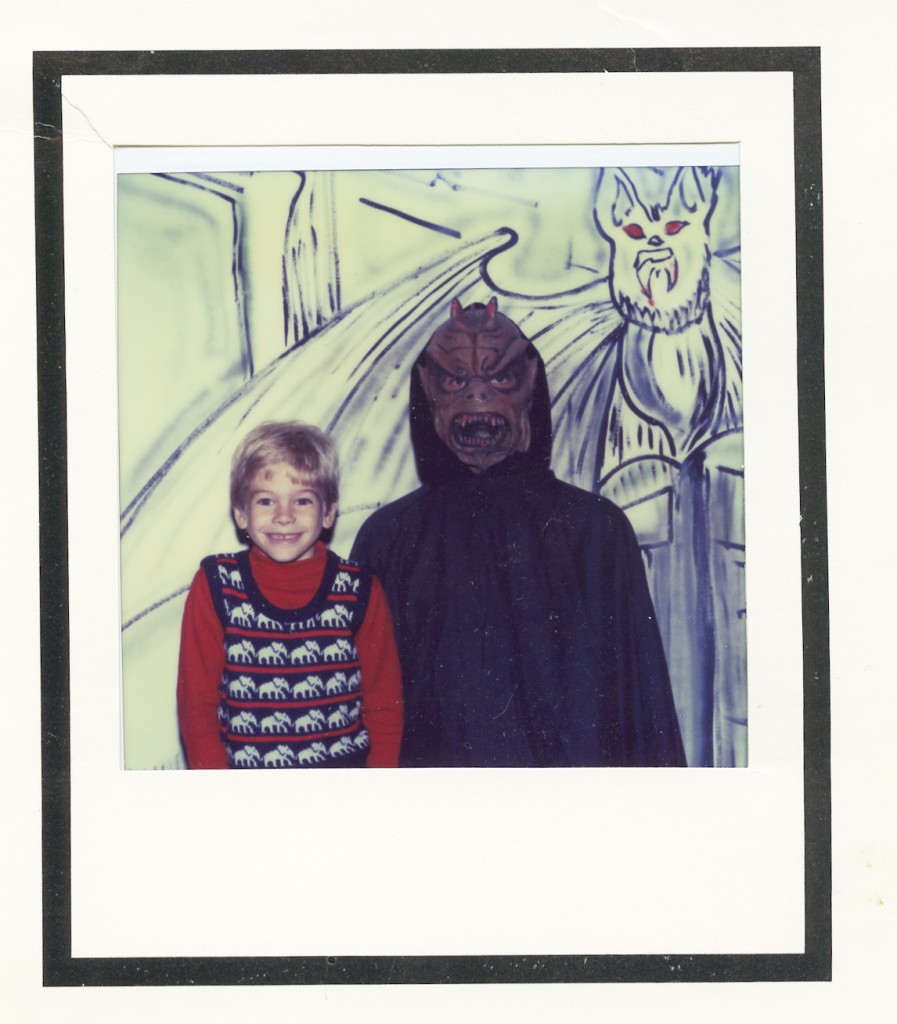 "This is me somewhere around 1981-82 with a demon at a local haunted house that ran every year. I was addicted to horror movies as a kid (and still am) so whenever the haunted house started up, I'd beg my mom let me to go in with the lights off.  After an endless amount of badgering, she finally let me go through in the dark. Expecting me to come running back out screaming, she stayed by the entrance only to see me come bouncing out the exit with a huge smile on my face. To commemorate this, she let me pose for a picture with the demon. As you can see, my smile refused to fade even a little bit and I was probably more than a little overdressed for the occasion."
(submitted by Lonnie)
"My mother forced us to wear a giant HOME-MADE s'more costume to our family's halloween party. No one was happy about it. Except her. I got stuck being the marshmallow made of an appetizing hula-hoop and sheet."
(submitted by Kari)
Believe it or not, he does his own makeup.
(submitted by Scott)
"Picture of me 5 months old on Halloween. My parents dressed me as the tooth fairy and hung me from the plant holder that hung from the ceiling by the front door."
(submitted by Megan)

Sometimes we forget Halloween is about the children.
Happy Halloween from AFP!
(Submitted by The Crouches)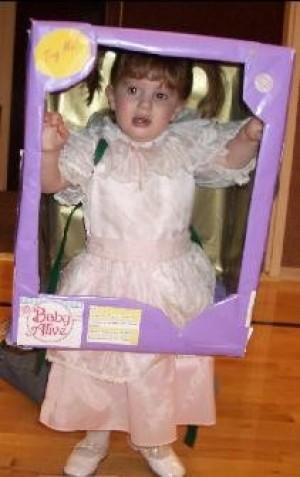 "This is my daughter around age 2. She was a "Baby Alive" for Halloween. I had sayings printed on the box like: "I cry, I wet, I talk back". She hated the box. Once we started trick or treating she was ok, but unless she was getting candy handed to her, she did not want to be in the box on at all!"
(Submitted by Shannon)
This is a photo of me and my younger sister circa 1995. We didn't have a lot of money growing up, and were forced to make our Halloween costumes. Her giraffe costume is made of a Hanes sweatsuit and a piece of yellow posterboard. My terribly awkward "three-headed monster" costume was made of painted styrofoam heads. I looked WAY too tall and old to be trick-or-treating.
(submitted by Kate B)