Halloween
It's not easy to talk the boy in the cowboy costume when mom makes you wear the ark.
(submitted by Holland)
This young man dressed up as an elderly Smokey the Bear for Halloween.
(submitted by Carrie)
Even Anne Geddes thinks this might be a stretch.
(submitted by Geri)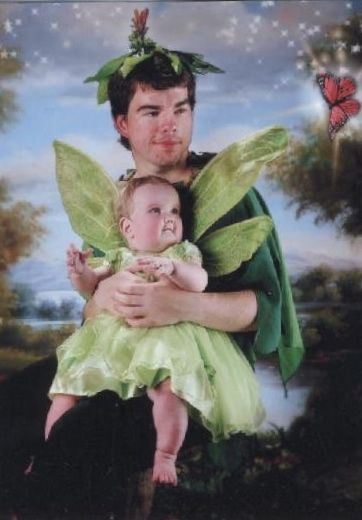 This dad has just ventured into Never Never Land.
(submitted by Michael)
Awkward Rule #249: Wearing a condiment.