Photos
Just breathe, ladies.
(submitted by Steve)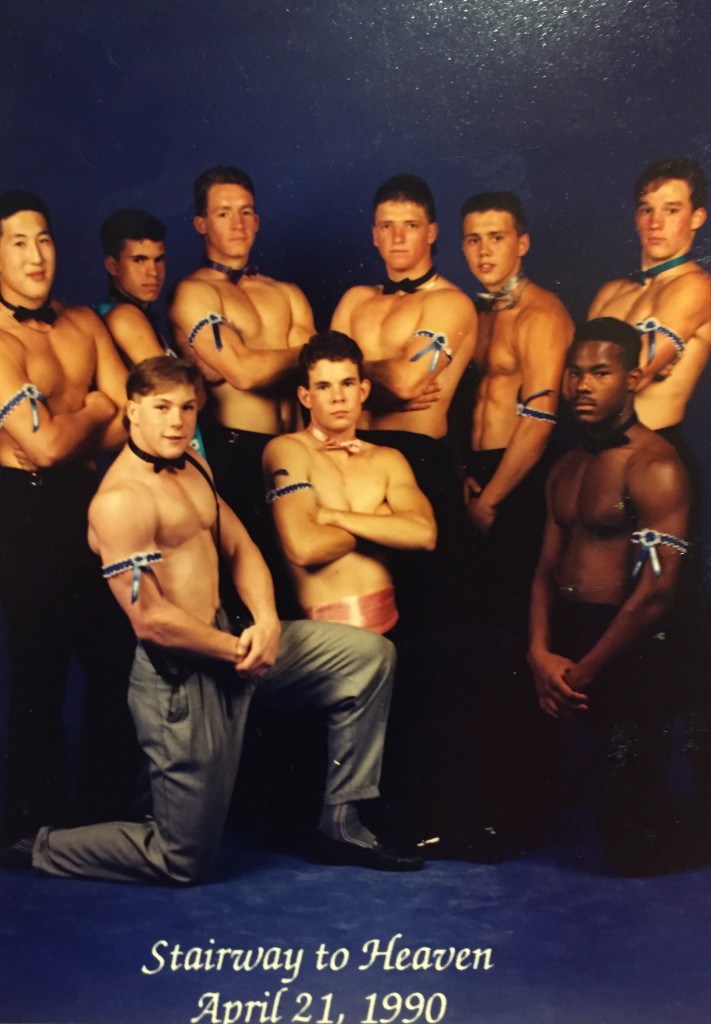 Apparently, they all just came from a wedding.
(submitted by Chris)
"This photo comes from the last of several wedding photo sessions. After a while I think that the photographer got bored and just started making up poses."
(submitted by Katarina)
"My brother has always been a little strange."
(submitted by Michael)
"My grandpa, my dad and myself. Making three generations of wives worried sick."
(via Sandite5)
"My mom has been hinting around to us for a while now that she wanted me and my brother to "surprise" her with some recreated photos. We finally surprised her this past birthday with some."
(submitted by Melissa)
Hey, it was the seventies.
(submitted by Diane)