Pets
"This is a picture of my wonderful boyfriend gave me for my 21st birthday of him and his two 'sons.' One day in August, he dyed his hair rockstar blue for a rock concert he was playing in. Two months later in October, the hair had turned from royal blue to greenish-greyish-gross."
(submitted by Daina)
You're good enough, smart enough, and doggone it, people like you.
(submitted by John, Photo from Birthday Book by Suzanne Green & Kate Green)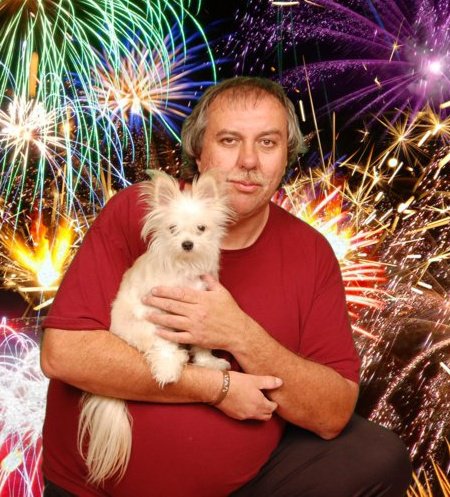 It feels good to get out of the house every now and then.
(submitted by Kathy)
Britty thought of herself as more a sweatpants type of girl.
(submitted by Lindsay)
Does your pet have an awkward name? Send it to us here along with a photo and have a chance to be a part of the new Awkward Family Pet Photos book!
(submitted by Jessica)
And you thought cell phones were distracting.
(submitted by Brandy)
"It was late at night and my Sun Conure was sleeping in his fuzzy hut as usual. I thought it would be cute to get a shot of him peeking out of it, but when you put a large scary flashing object in a birds cage in the middle of the night, I guess it's pretty terrifying."
(submitted by Kathy)

For Dungee, Halloween is most frightening before nightfall.
(submitted by Kandee)