Pets
"This is a photo of me and my two roommates and our pets. They have two cats and I just have a plant."
(submitted by Leah, Christen, and Emily)
They will burn you up.
(submitted by Lucas)
There's always a camera hog.
(submitted by Peggy)
Both prefer hospital corners.
(submitted by Rachel)
This is not the kind of off-leash beach they were expecting.
(submitted by Stephanie)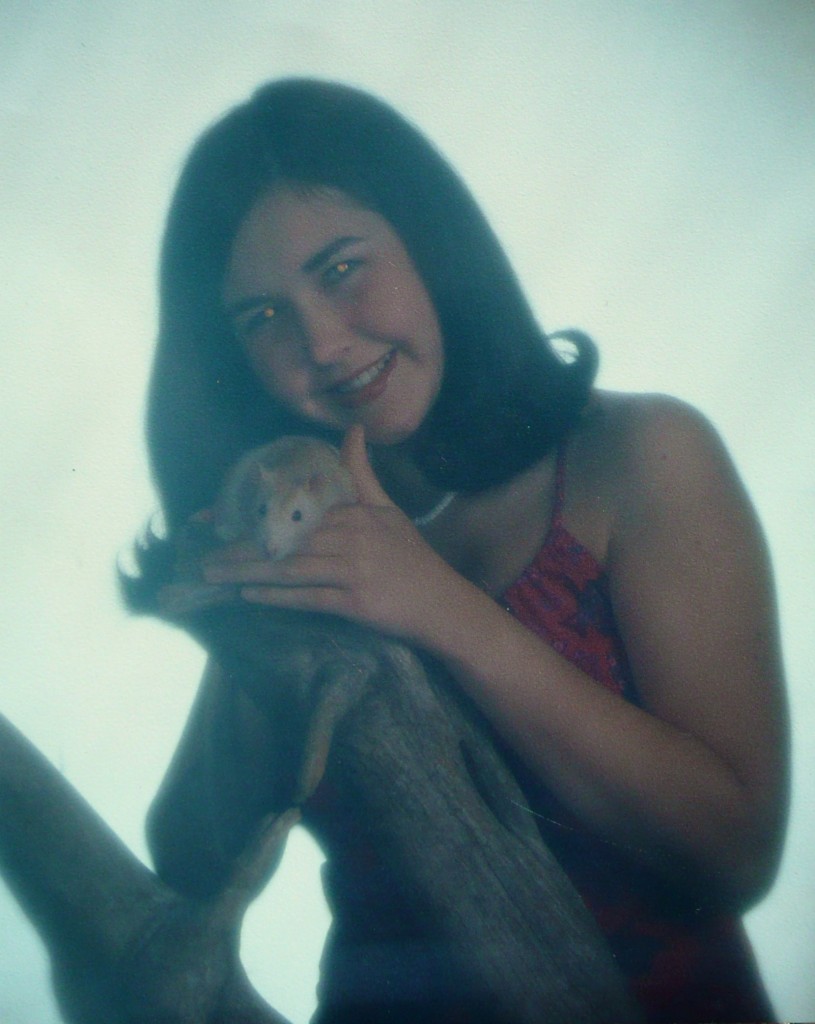 "When I was getting my senior picture many years ago, I was told that I could bring a pet to the studio. I brought my pet rat, Steve Polychronopolis. When the time came to photograph Steve, the photographer opened his cage for me. Steve freaked out and leaped from the top of his cage three feet onto my neck. He then urinated on me. After all of this, they couldn't even get a good picture of us together without giving me demon eyes."
(submitted by Erin)

She couldn't have done it by herself.
(submitted by Dana)
In light of recent events, Houston was starting to reconsider begging.
(submitted by Tami)
Everybody needs an inspiration.
(submitted by Shannon)
It's only fair.
(submitted by Leyda)