Prom


Either you deliver on time or you get the sewn.
(submitted by Jen)

"This is me on my very first date. The lovely young lady in the photo took pity on me and said "yes" when I invited her to the 1987 Los Fresnos, Texas High School Homecoming Game. (We were in 7th grade.) As you can tell, I'm REALLY happy to be on a date."
(submitted by Byrone)

It loos like Dad is the fairest of them all.
(via Gamer)


"My very first date with this nice young lady. In fact, my very first date ever. I was terrified to touch her."
(submitted by Tim)

"My dad had a medical procedure the day of my prom and was out of his mind on pain killers when my mom insisted that I pose with him before prom.  I like to think he would've put down the hose for the pic if he'd been in his right mind, but in all honesty it could've gone either way.  He has no memory of taking this photo."
(submitted by Emily)

"This was prom 1993 in Rhode Island. I was a freshman and my boyfriend was a senior.  For some reason, we didn't quite fit in at the dance… "
(submitted by Cedar)

Thank you, Dad, for always making prom a little more awkward in your own unique way.
(submitted by Rebecca in Ireland)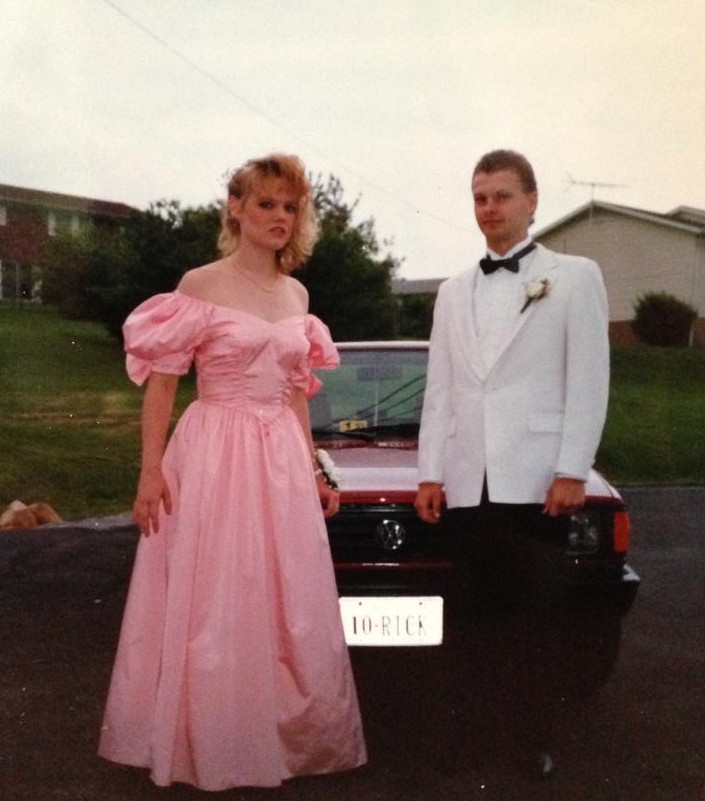 Rick was not her first choice.
(submitted by Amy)