Siblings
What happens when you grow up with a grandfather as badass as this? Tune in tomorrow for an update.
(submitted by Nathaniel)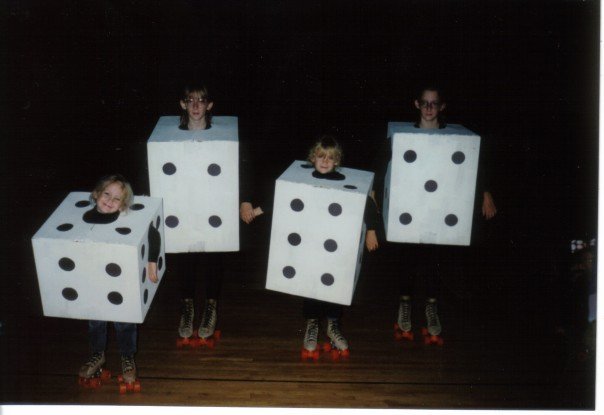 An effective way to avoid "couples skate."
Awkward Rule #619: Other Peoples' Pockets
(submitted by anonymous)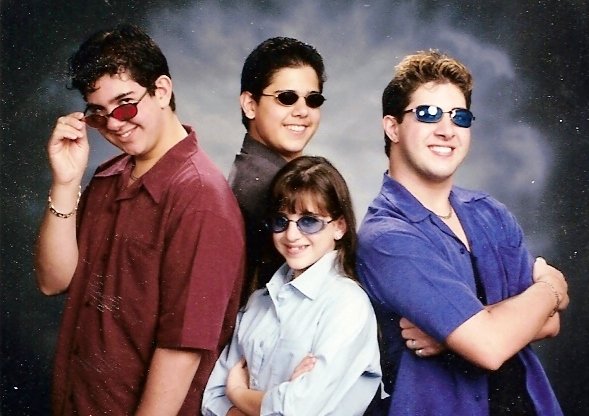 Don't tease us.
(submitted by AP)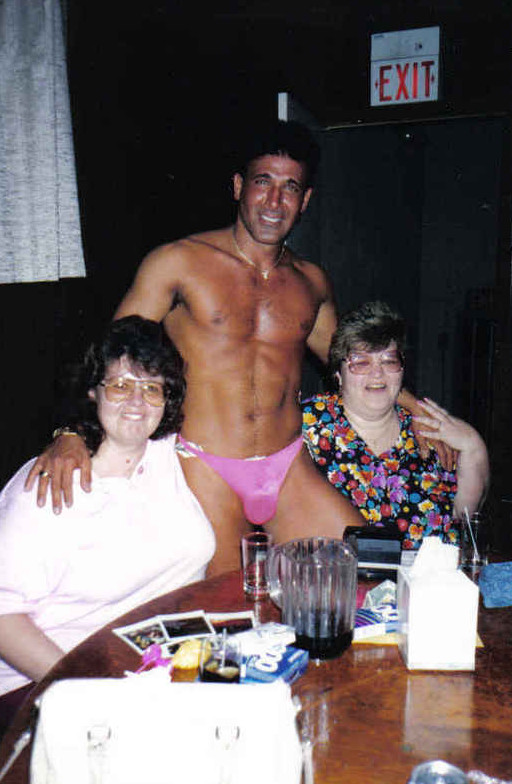 So, that's where he carries his dip.
(submitted by Alisa)
Just two guys chillaxing in Amish Country.
(submitted by Doug)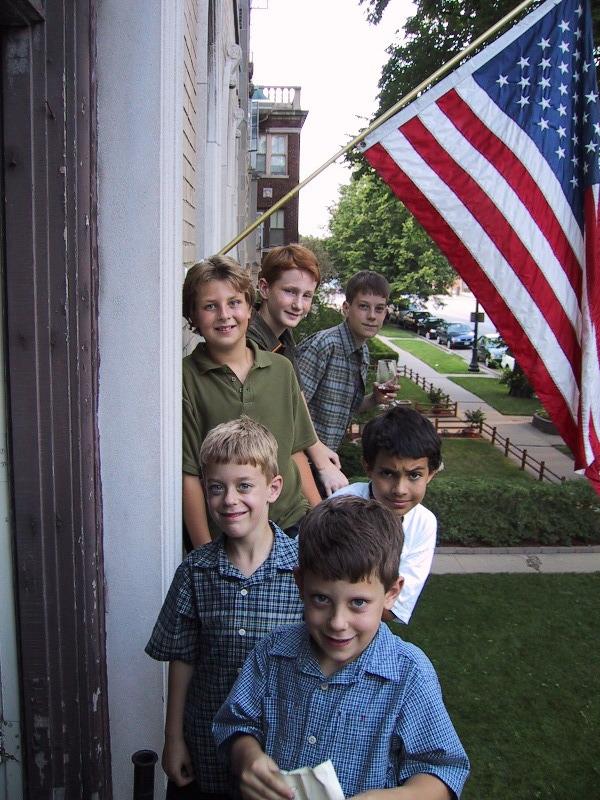 And apparently enjoying a glass of red wine.
(submitted by Carrie)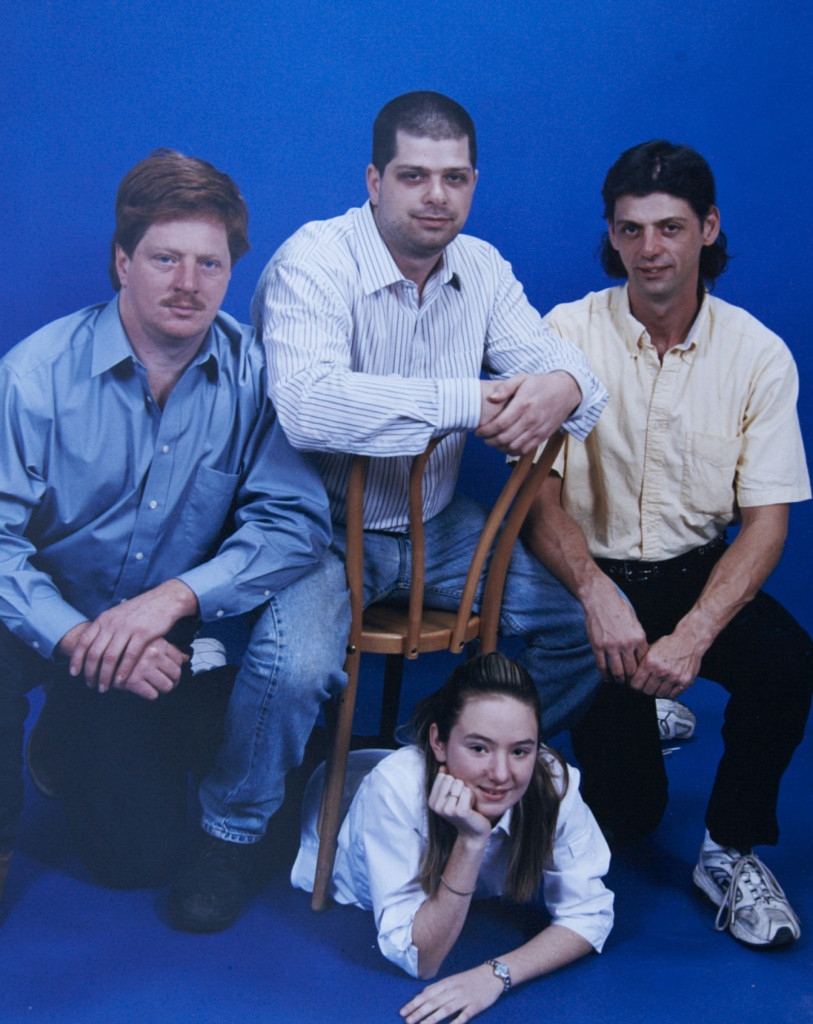 "So my grandfather died today and we've been all grieving. Somehow i got roped into the creation of the photo slideshow at the funeral. Everyone brought over their photos for me to scan and I saw this gem. Its my grandfathers step-children (which includes its very own 'red-headed step-child', a dude with a mullet, a dude who looks stoned/sleepy,a dude who looks angry, and a A girl under the chair.
The girl under the chair is my little aunt – as in younger than me (she was adopted by my grandfather and step-grandmother).
So on top of being an awkward photo they are, in fact, a pretty awkward family."
(submitted by Eric)
"My brothers and I in our MJ jackets. Didn't make us the most popular kids in our school.."
(submitted by Josh)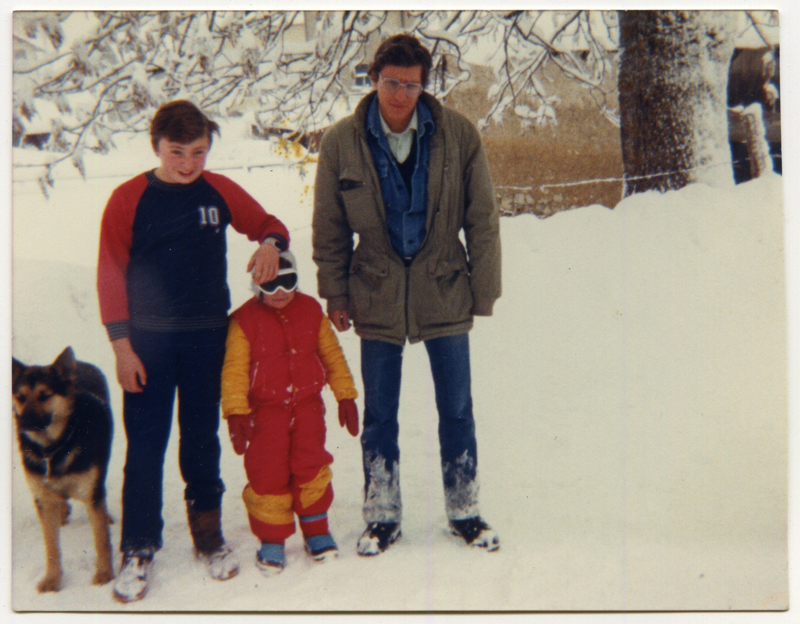 If she could only lift her arms to defend herself.
(submitted by Nathalie in France)