Kids

"Photo of me and my two other siblings when we donated a house on some property my parents bought to the fire department. My parents thought it would be a good memory to have and had us pose smiling in front of a burning house, little did they know the picture was extremely ironic."
(submitted by Brennah)

To the man who taught us so much.
(submitted by Aleishia)


In some countries, this haircut is used as an interrogation technique.
(submitted by Kyle)

Julian had seen one too many episodes of Doogie Howser.
(submitted by Julian)

Believe it or not, he does his own makeup.
(submitted by Scott)

"This must have been my 10th or 11th birthday. It was a custom that the cousins would give out the birthday spankings, but apparently it got a little rough. I think I look terrified. It's like a scene out of "Lord of the Flies." Notice the John Travolta poster in the background, and the fact that my brother is laughing maniacally and holding a leather belt."
(submitted by Vanessa)


What good is a white dress if your truck is dirty?
(submitted by Mckenna)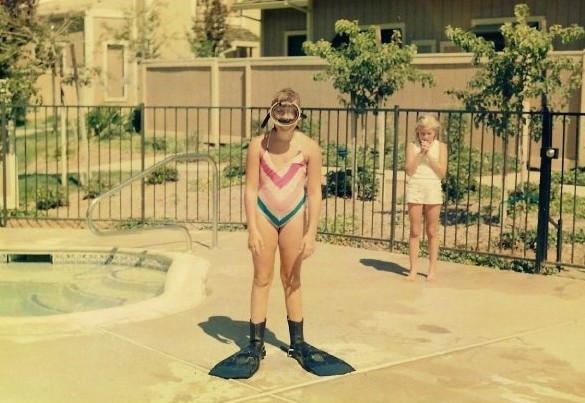 "This was my birthday present– fins and a mask.  I'm not sure what is the most awkward part of this photo…my sister lurking in the background, my unenthusiastic stance, or the arrows on my suit pointing to my hoo-hoo."
(submitted by Andrea)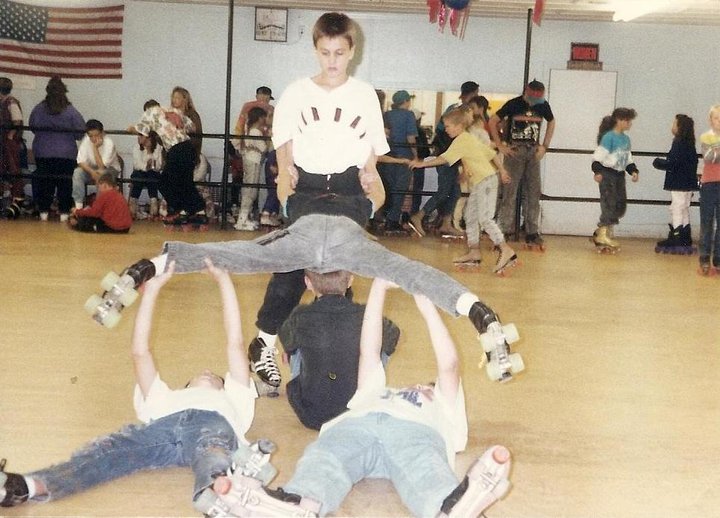 These five took "free skate" to the next level.