Vacation
And we have a new world record.
(submitted by Rachel)
The proof has never been so convincing.
(submitted by Melissa)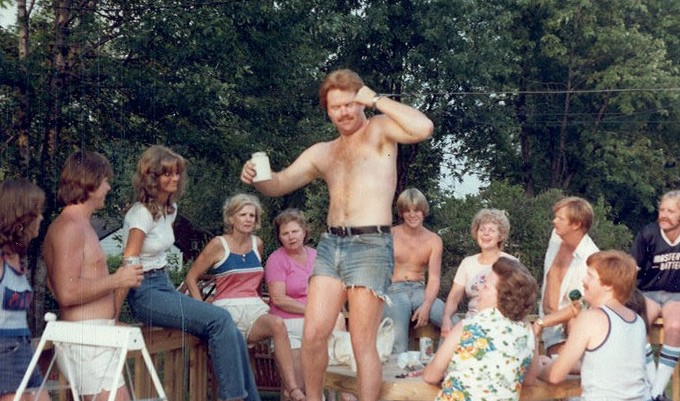 "This is a family picture my aunt found. The ginger with the jorts flexing is my dad. The hot chick who looks like she's from Charlie's Angels is my mom. The rest of my family looks confused/disgusted. I share his enthusiasm for jorts."
(submitted by Ashley)
"This family picture was taken around 1989, not 1969 as the hairstyles and tacky wallpaper might lead you to believe. Though this is my immediate family (I'm the girl with her eyes closed), fortunately this is not our house. Between my mom's perm, my dad's dejected slouch, my sister's broken wrist and mid-chew expression, and the world's most hideous interior design, this picture is bursting with awkwardness!"
(submitted by Linda)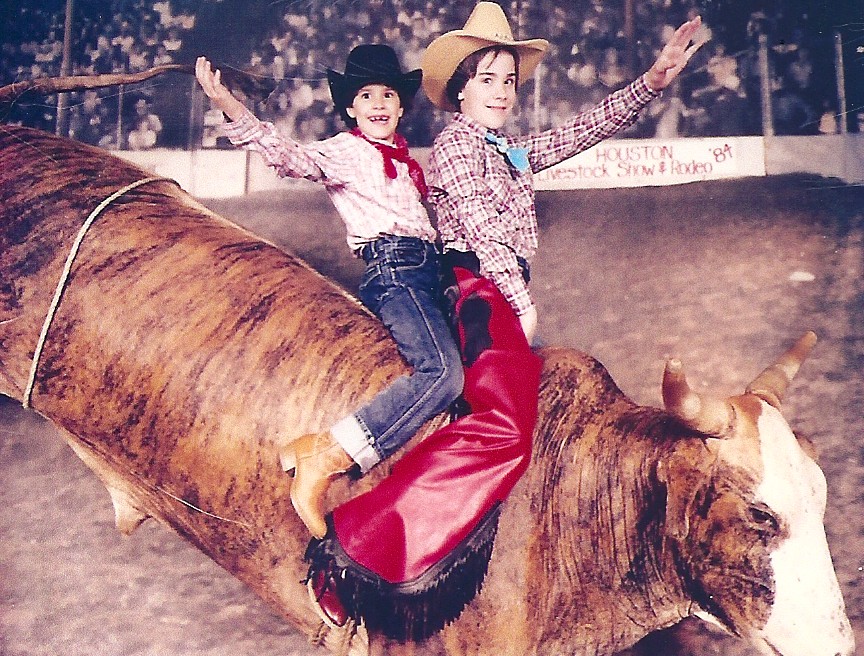 It was only years later that Laura and her sister would discover that the bull wasn't real.
(submitted by Laura)
The museum was facing budget cuts.
(submitted by Mike)
"My grandparents immigrated to the U.S. from Switzerland. On a family trip back to their homeland, they posed for this photo in front of a glacier. Armed with ice picks and standing in the arms of a stranger dressed in a polar bear suit, the photo leaves just one question: What do polar bears have to do with Switzerland?"
(submitted by Tim)
For Dad, what happens on the cruise never stays on the cruise.
(submitted by Peter)
Just in case we didn't see her.
(submitted by Erin)
After sorting through all of the candidates for the holiday card, the Oxenfeldts knew this was the one.
(submitted by Evan)