Vacation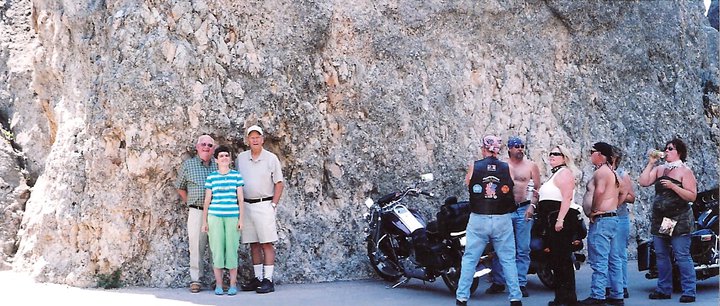 This scenic stop was a thrill for these three seniors, but not as much as kicking over a few Harleys.
(submitted by Amy)
"This is a photo of me, my lovely mother, and an angry bear. Obviously, I was just as thrilled to see the bear as it was to see me. I honestly can't describe this photo any further because I really don't know what's happening. This picture does, however, sum up my childhood pretty perfectly."
(submitted by Kayla)
He had his shorts taken in.
(submitted by Jonathon)
"This is a photo of my younger siblings being forced, by mom, to pose by the Haight-Ashbury sign in San Francisco. This photo has become infamous among our family and friends, we like to call it "Grim, Grimmer, Grimmest"."
(submitted by Colleen)
Birds do it, bees do it, bet you didn't know that these do it.
(submitted by Michelle)
"I don't know whether it was due to the above ground nuclear tests of that era, or what, but a lot of family photos from the 60's looked like stills from bad late night sci-fi movies.I am only four years old here, and already irreconcilably weird."
(submitted by Leigh)
Mom always finds something to do even when there's nothing to do.
(submitted by Shannon)
"This is a photo my my two oldest sisters at a theme park in California posing for a pic with a actor who had just performed in a stage show. Apparently, he likes how my sister's sweater fits."
(submitted by Deborah)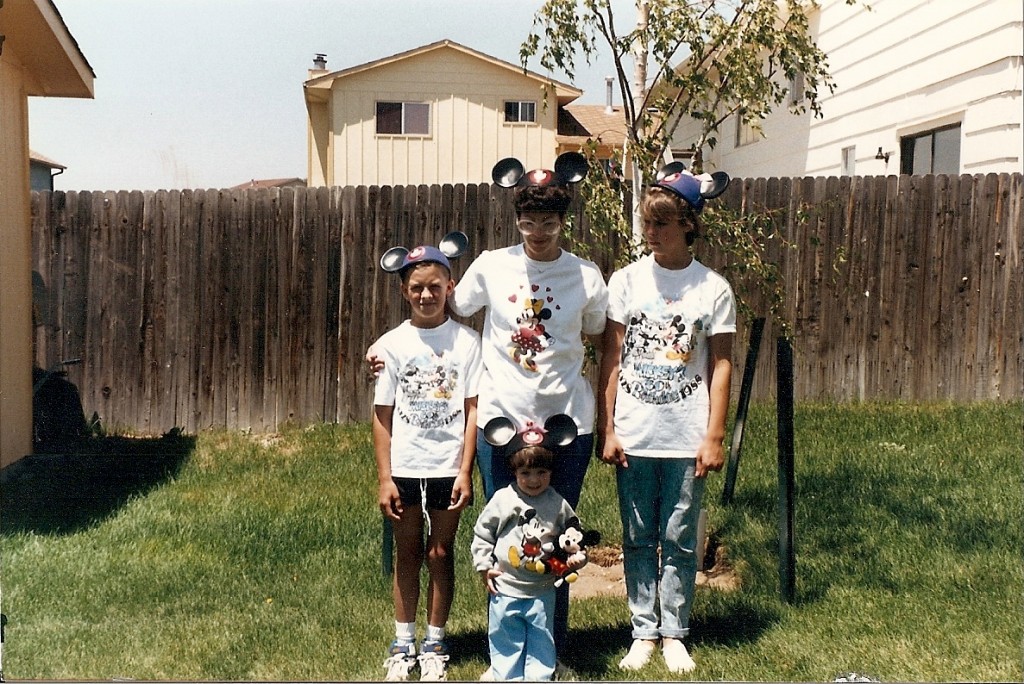 "My father insisted on documenting our vacation to Disneyland. In our backyard. In Wyoming."
(submitted by Ann)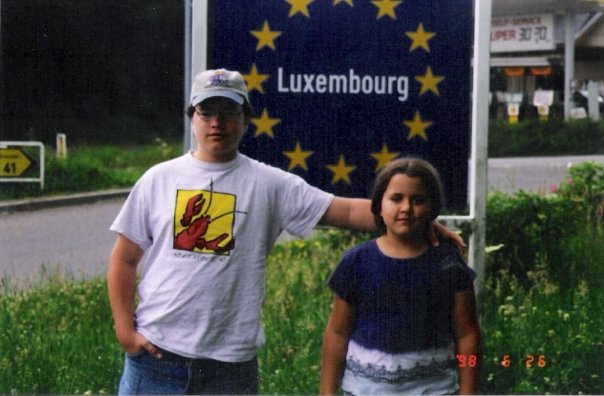 Another brother and sister brought closer together by the healing powers of Luxembourg.
(submitted by Nicole)