Wedding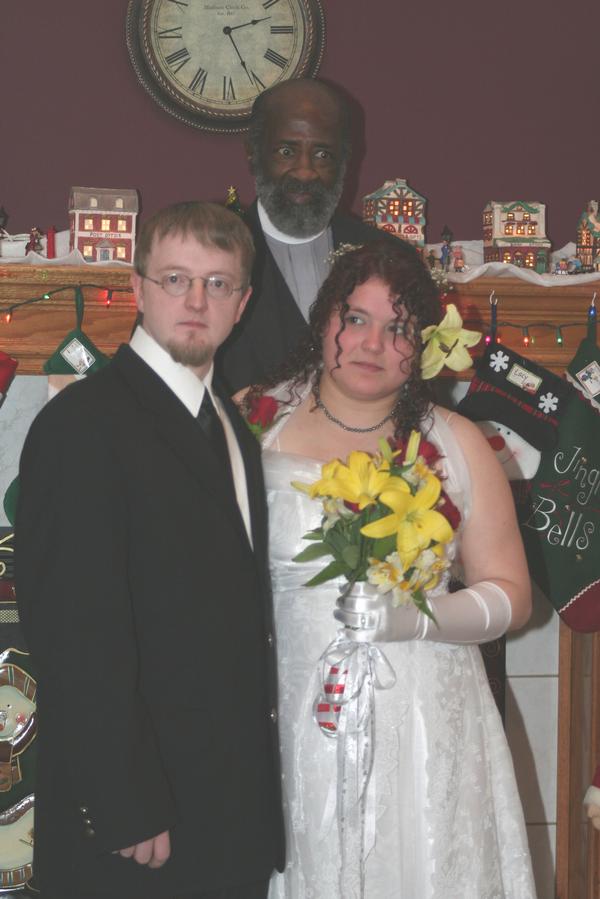 <Apparently, everyone objects at this wedding.
(submitted by Taylor)
A literal interpretation of sucking face.
(Submitted by Jessica W.)
"Photo of me on my wedding day…. apparently the photographer thought this would be a great pose…. me looking lovingly into my flowers while my parents made out on the background."
(submitted by Valerie)
One reason to let the bride and groom see each other before the wedding.
(submitted by Jody)
A late attempt by mom to speak now or forever hold her peace.
(submitted by Andrew)
We'll give you a clue. That's not a marriage license they're holding.
(submitted by Eric)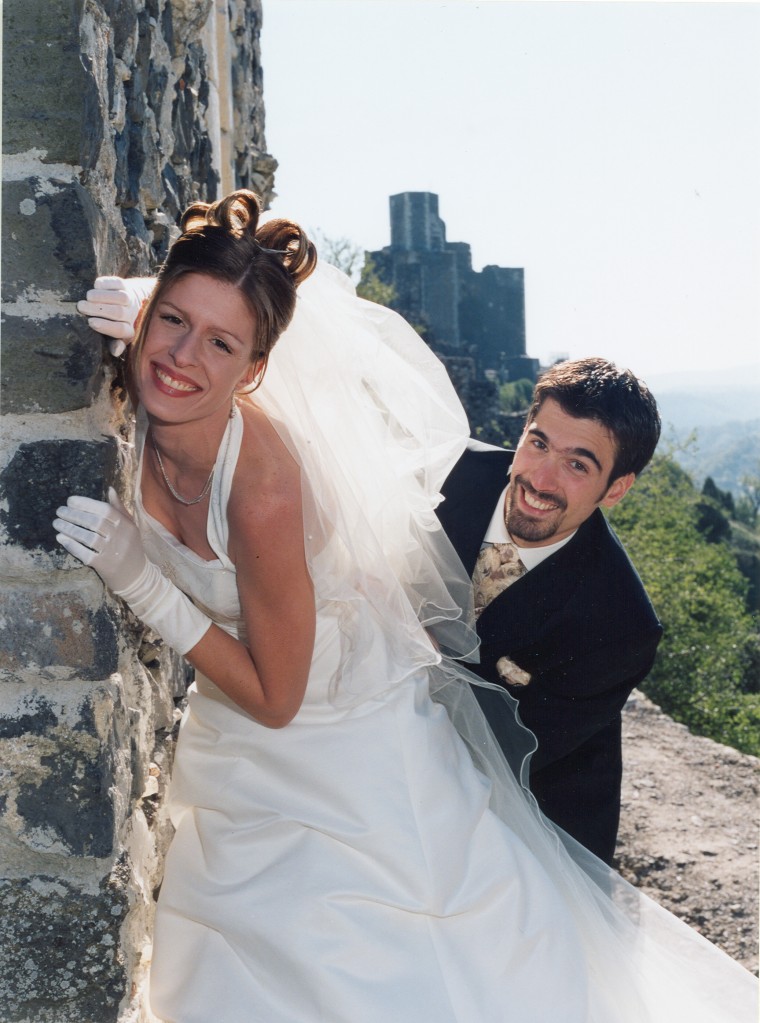 "This is a wedding picture the very expensive professional photographer took for us at our wedding 7 years ago in France. What was he thinking? I love the mischevious look on my husband Cédric's face, and the way it looks like he's grabbing my butt or pulling up my dress."
(submitted by Samantha)
"Photo c.1962. Note that there are actually 4 people in this photo, count the shoes. The kid in the back with the single eye visible, is my father."
(submitted by Andrew in Norway)
And you wonder why mom and dad sleep in different beds.
(submitted by Krissi)
Some days, you just don't feel like re-enacting.
(via source)