Wedding

She thought the burger was a cute idea until he was smearing it all over her face.

This wedding was so well camouflaged that only 3 of the guests were able to find it.
(submitted by Bob)

A curious metaphor for marriage.
(submitted by Keyaanta)

What guy doesn't dream of rocking out on a woodwind?
(submitted by Adam)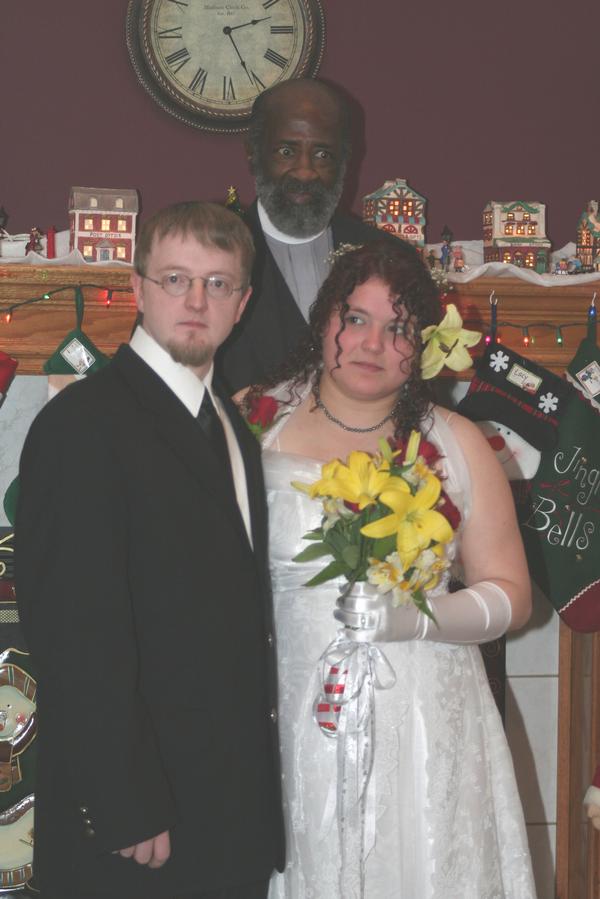 <Apparently, everyone objects at this wedding.
(submitted by Taylor)

A literal interpretation of sucking face.
(Submitted by Jessica W.)

"Photo of me on my wedding day…. apparently the photographer thought this would be a great pose…. me looking lovingly into my flowers while my parents made out on the background."
(submitted by Valerie)

One reason to let the bride and groom see each other before the wedding.
(submitted by Jody)

A late attempt by mom to speak now or forever hold her peace.
(submitted by Andrew)

We'll give you a clue. That's not a marriage license they're holding.
(submitted by Eric)