Wedding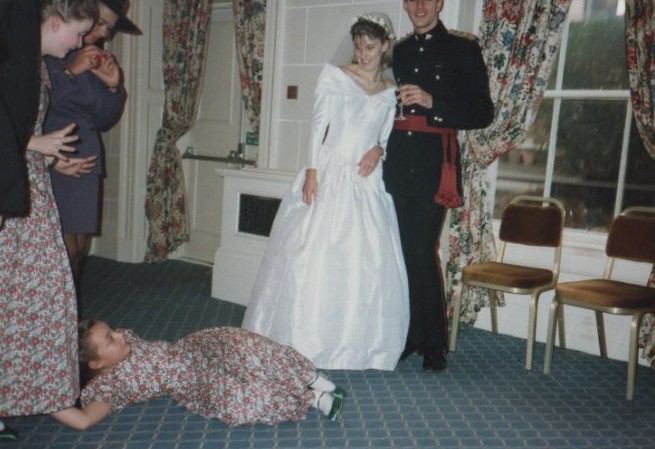 "This here epic photograph was taken about twenty years ago in England when my aunt and uncle were married. The photographer was trying to take a photograph of the happy newlyweds when my sister walked in front of them. She soon realized her error – as she was in the way of the photographer – so she decided to dive to the ground in an effort to not 'get in the way.' As you can see, she failed at her attempt to remain unseen and the awkwardness prevails."
(submitted by Jessi)

"Nothing is going to stand in the way of getting the bouquet."
(submitted by Kayla)

"My Uncle's wedding with his new wife. A picture perfect moment as they ride away in their petty cab… ruined by my sister accidentally throwing a red napkin instead of a rose petal."
(submitted by Addison)

You may be married to him, but that doesn't mean you can't share.
(submitted by Lisa)

Sometimes the shoe fits but the headdress doesn't.
(submitted by Jake)

It's good to be the maid of honor.
(submitted by Jill)

"This is me, in the awful probably homemade dress with my Dorothy Hamill haircut, the day my mom and stepfather got married. Clearly, I am thrilled. And so is my brother."
(submitted by MeLaina)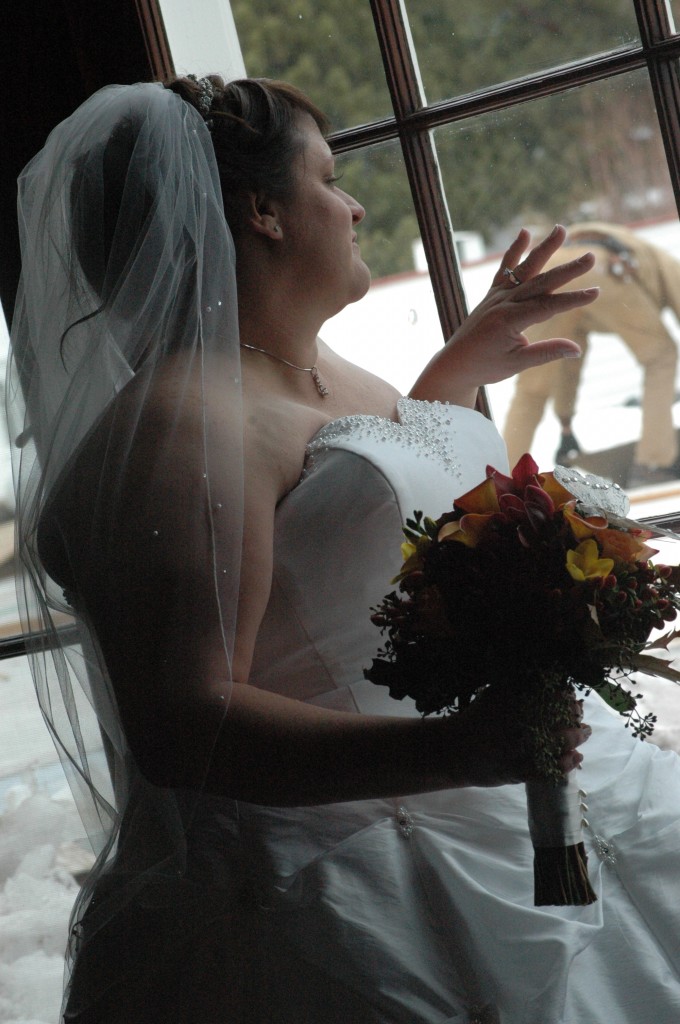 "I recently photographed my sister-in-law's wedding (my husband's sister). I knew the window overlooked a part of the hotel's roof, but I didn't notice the workers until after I snapped a few pictures. When I got home and downloaded all the pictures, I couldn't stop laughing when I saw this. Lucky for me she has a good sense of humor and allowed me to share it with you."
(submitted by Laura)

It would have made perfect sense if that was his wife.
(submitted by Karlie)

You may now smoosh the bride.
(submitted by Adam)