"This was my uncle's will."
(via source)
"Apparently I was Louis C.K. when I was a baby."
(via source)
"This is me and my bridesmaids. Contrary to this picture, I very much enjoy their company."
(submitted by Rebecca)
They say having a sense of humor can get you through anything, and Todd Krieg and his fiance Amanda Diesen are proving it with their pregnancy photo.
Todd was a professional motocrosser until 2014, when an accident left him paralyzed from the chest down. Amanda was his physical therapist, which is how they met and fell in love. Doctors told them the chances of conceiving were slim, but they defied the odds and were able to have a baby. So, in their photo announcing their conception, Todd also wanted to announce that "It still works." (And Amanda looks like she was being a good sport about it.)
Their gender reveal photo is equally awesome, if a bit less risque.
Todd and Amanda are even entered in a contest to win their dream California wedding. You can vote for them here.
Congratulations on the new baby, Todd and Amanda, and on being an inspiration to us all.
(via source)
"This is a picture of my Dad during our 1997 trip to Disney World in Florida. Fanny packs and mid-riff shirts, and nut-hugging shorts were Dad's preferred ensemble. He had started a mullet a couple of years before this and refused to cut it until he retired. He's still working, but my mom told him she wouldn't go with him on their 32nd Anniversary cruise celebration in February 2011 unless he cut it. He finally gave in."
(submitted by Laura)
We all want to get ahead in life. Some of us are content to work hard and save our money. Others of us feel the pull to become the next Bill Gates, so we come up with a genius...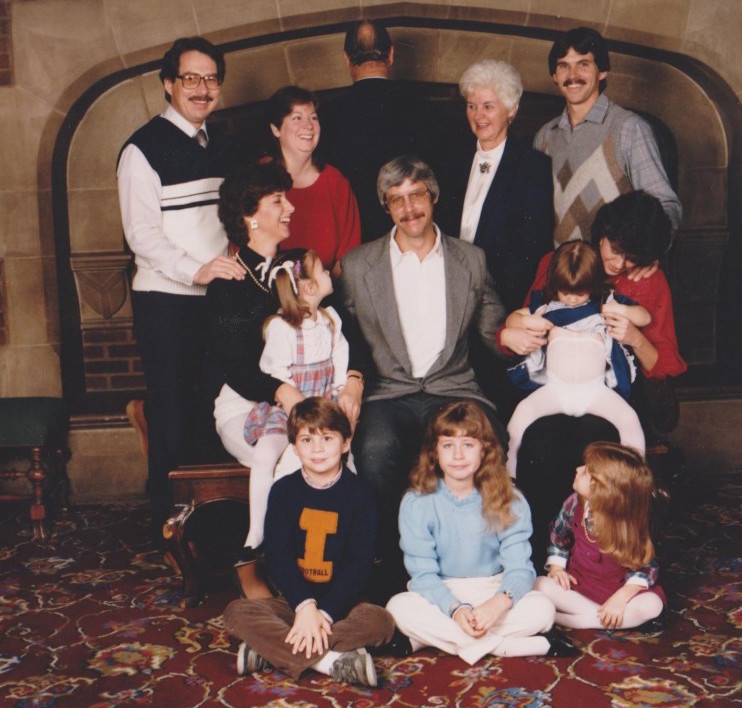 "This the last photo from our one and only professional photo shoot with my mom's side of the family. I have no idea why my grandfather is completely turned around or why my mom and I are lifting up my dress."
(submitted by Andrea)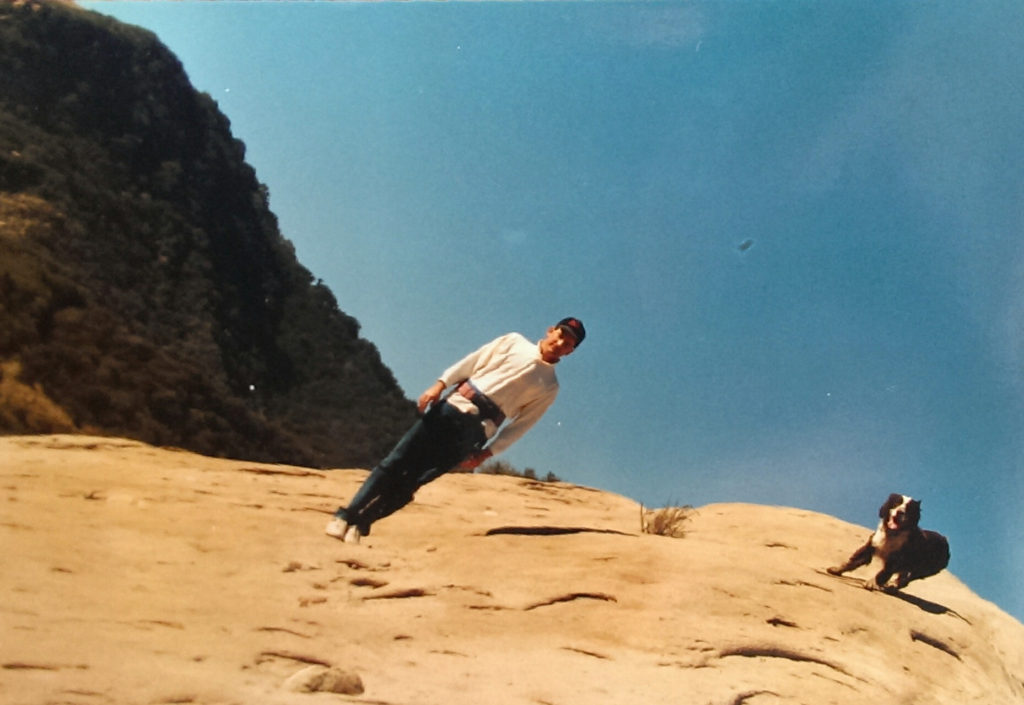 "This photo of my Dad confused me as a kid."
(via source)
"This picture of my family was taken in 1975. I am in the back, smiling with glasses.  No one noticed my youngest brother, Steven, had brought a knife as a prop. Love dad's bushy sideburns. Love the dated wall paper in our breakfast nook."
(submitted by Elaine)
"My husband and I took this at an Orthodox Jewish wedding, next to my grandma. It pretty much captures the essence our relationship."
(submitted by Krysten)