We all want to get ahead in life. Some of us are content to work hard and save our money. Others of us feel the pull to become the next Bill Gates, so we come up with a genius...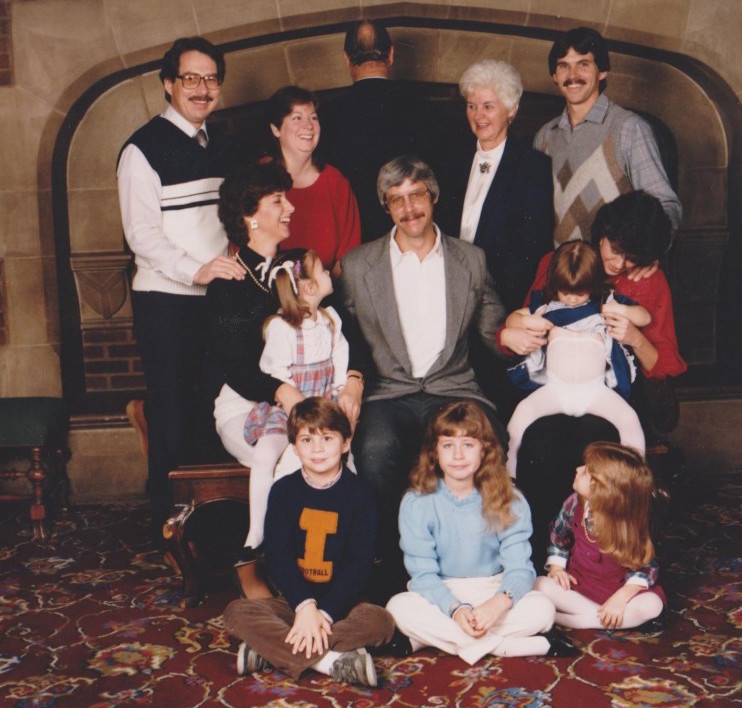 "This the last photo from our one and only professional photo shoot with my mom's side of the family. I have no idea why my grandfather is completely turned around or why my mom and I are lifting up my dress."
(submitted by Andrea)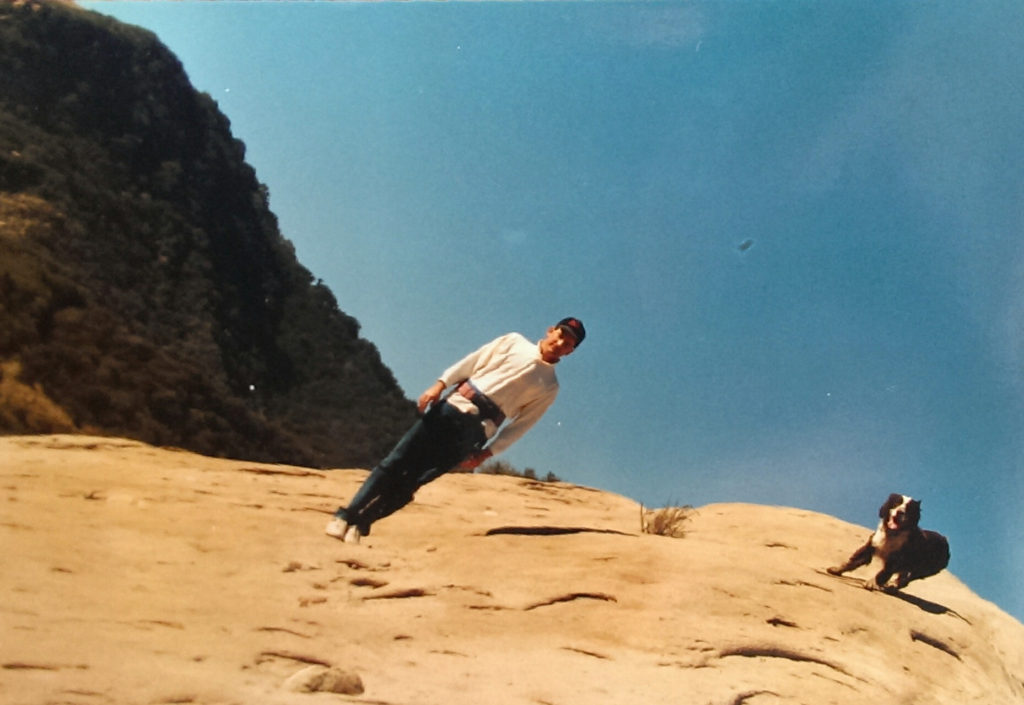 "This photo of my Dad confused me as a kid."
(via source)
"This picture of my family was taken in 1975. I am in the back, smiling with glasses.  No one noticed my youngest brother, Steven, had brought a knife as a prop. Love dad's bushy sideburns. Love the dated wall paper in our breakfast nook."
(submitted by Elaine)
"My husband and I took this at an Orthodox Jewish wedding, next to my grandma. It pretty much captures the essence our relationship."
(submitted by Krysten) 
"My friend got 'I love you' tattooed in her grandmother's handwriting."
(via source) 
"My twin sister and I took glamour shots with our grandmother. We loved her, but sometimes she had some weird ideas."
(submitted by Hillary)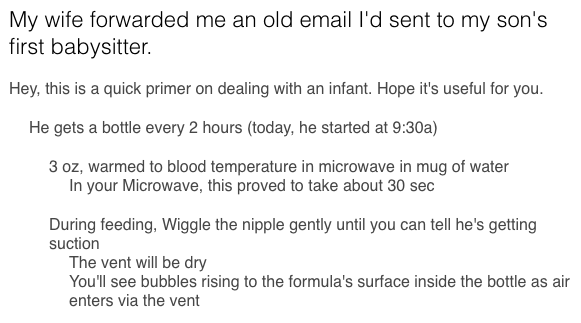 Leaving your infant in the hands of a babysitter can be a worrisome experience for parents, but this Dad did his best to cover all the bases. Bryan Elliott, a software developer...
"My nephew and his new bride were exhausted after the ceremony and reception and decided to have a quick rest before changing to catch their cruise. Priceless!"
(submitted by Jett)
"This is my mother's wedding picture. Big hair and puffy shoulders!"
(submitted by Nicole)