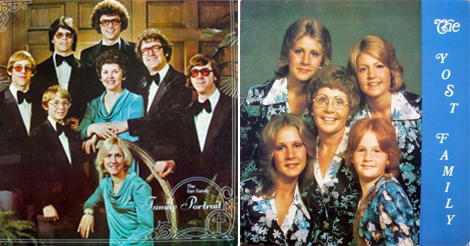 You've heard the expression "The family that prays together, stays together." Well, for some families, that's not enough–they form a band together...
"My Dad at an underground club in Berlin, 1988."
(via source)
Celebrity moms Instagramming their day-to-day parenting triumphs is its own industry, but Australian comedian Celeste Barber prefers a more realistic approach. She's the...
Our friends at Flashbak have struck again, this time combing the nation's libraries and compiling a list of the weirdest non-fiction they could find. The tomes range from...
"Dad loved to visit mines and quarries. The rest of the family had little choice but to go along for the ride. Apparently, we rebelled by pulling our sweater sleeves far out of shape. Despite the mandatory rubber outfits and helmets, Mom always looked stylish."
(submitted by George)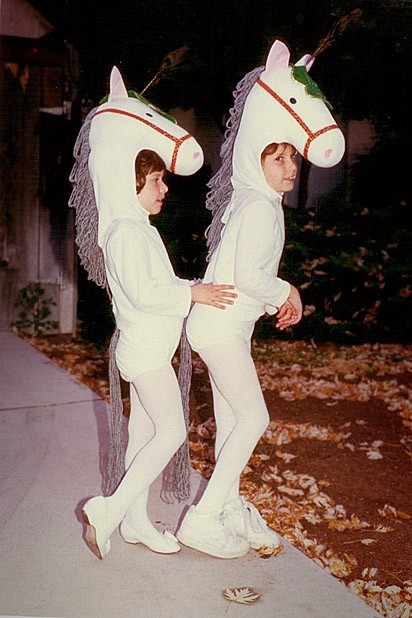 "My older sister really loved horses, and being the little sister and a copy-cat, I had to love them, too. We were probably 7 and 11 in this photo that I wish I could unseen every time I see it. This is truly a Halloween costume posing disaster."
(submitted by Brooke)
"My salute to Calvin and Hobbes. My husband thinks I need therapy."
(via source)
This may be the most dedicated marriage proposal we've come across. When Ray Smith, from Grimsby UK, decided it was time to pop the question to his pregnant girlfriend...
"In theory, having everyone kiss was a good idea. Until the look on one of the girls face showed that perhaps we were wrong."
(submitted by Joanna)
"My cousin's kid found a cow pelvis on their farm."
(via source)