'Im the sorry looking one in this photo, along with my two younger bothers and mom. First Christmas after my parents divorced, and I probably didn't get the legos I was hoping for. Merry Christmas!"
(submitted by Josh)
Because God forbid this moment wasn't preserved.
(submitted by Jennifer)
Absolutely nothing awkward here.
(submitted by Ann)
"The memories around this pic are fuzzy, I suspect that I have blocked out Santa trying to lift my shirt and/or pinch my nipple. If I had to guess, I was probably around four years old (1979). Clearly, I am horrified by the look on my face."
(submitted by Joseph)
"My daughter loved this strange clip art (google cyber corn woman clip art) and had the idea that we should use that as our template for our family holiday photo."
(submitted by Ellie)
It loos like Dad is the fairest of them all.
(via Gamer)
You've got two choices this holiday season… either do what you're told or do what you're told.
(submitted by Jessica)
They never did find out what breed he was.
(submitted by Teya)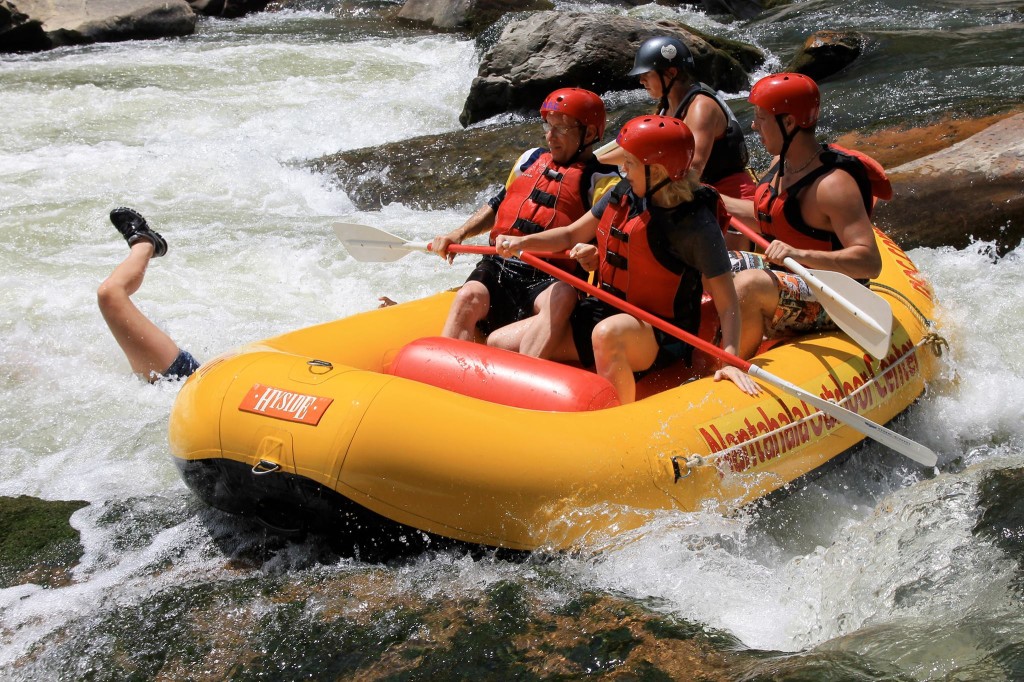 "No white-water rafting trip is complete without someone going overboard! I love the step-boyfriend's reaction (with glasses). They sure know where to put the camera!"
(submitted by Ricky in Argentina)