"On holidays in Sydney , Australia. Most people think Bondi Beach is fairly spectacular ; sun, surf and beautiful people, not our Oisin!"
(submitted by Danny in Australia)
And according to Jane, it was her Mom's idea.
(submitted by Jane)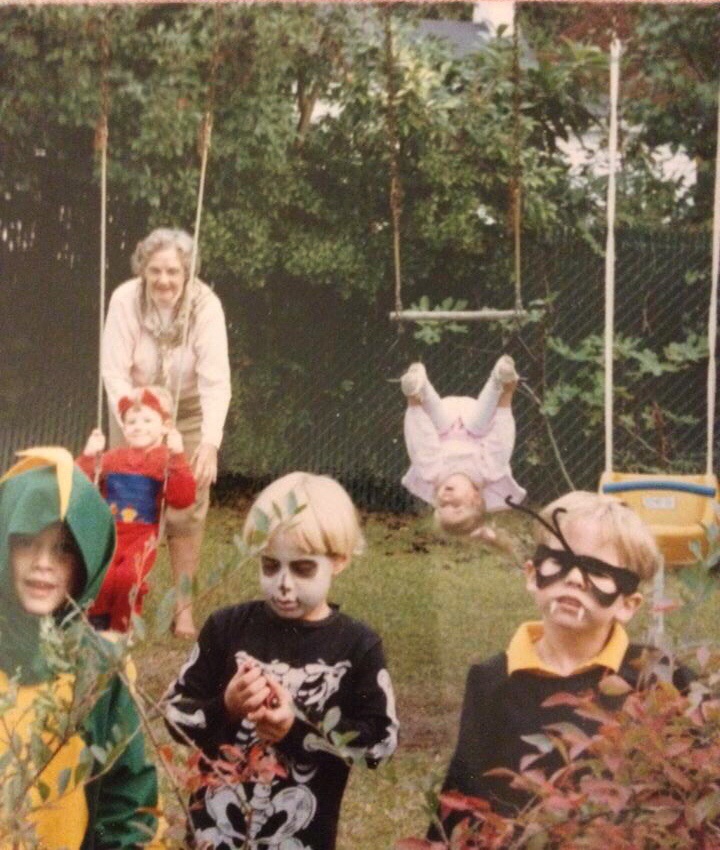 She was the only kid in the neighborhood who dressed up as gravity.
(via Bryan on reddit)
"My very first date with this nice young lady. In fact, my very first date ever. I was terrified to touch her."
(submitted by Tim)
Who says you can't dress up for football?
(submitted by Anthony)
Let's just say his favorite time of the day was 4:20.
(submitted by Timothy)
"I think this was taken of me either my kindergarten or first grade. Why am I so orange and what's up with the floating eye?"
(submitted by Rebekah)
Yes, you can have your cake and eat it too.
(submitted by Charlie)