Somebody told Alan he should submit this to Awkward Family Photos… somebody was right.
(submitted by Alan)
"My three cousins all have birthdays very close together in October and weren't thrilled to share their jack-o-lantern birthday cake and party. "
(submitted by Natalie)
To boldly go into the driveway.
(submitted by Jonathan)
It's a good thing he wore red.
(submitted by Joseph)
It was so hard to choose just one.
(submitted by Daniel)
"Family trip to England in 1980. From the left, myself, my father, and my sister. My Mom was taking the photo. Apparently, I was having a bad day."
(submitted by Geoffrey in Canada)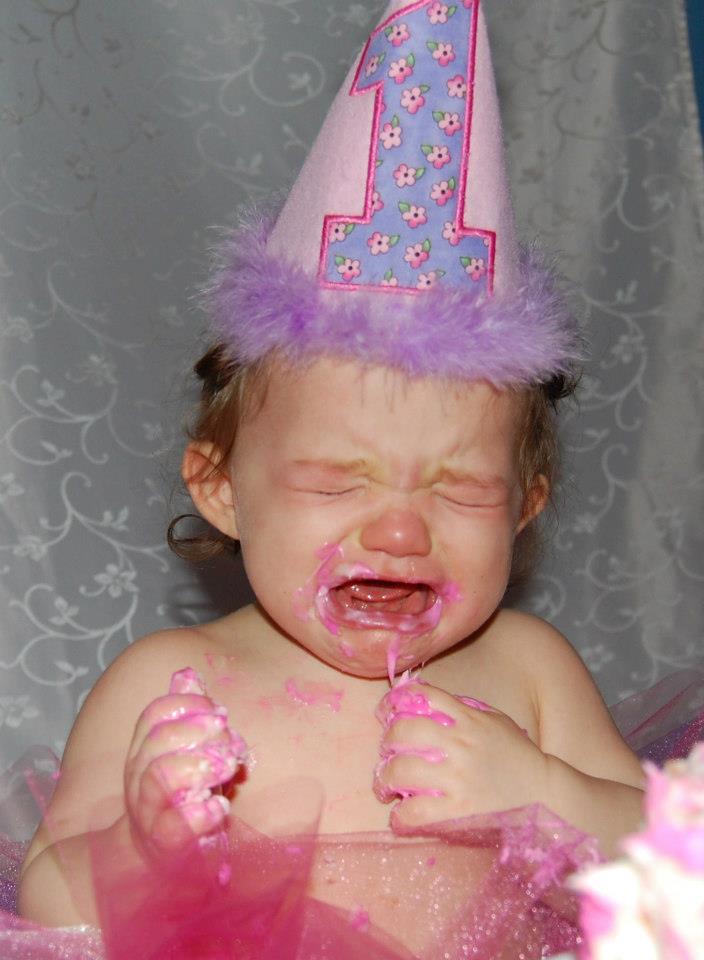 "My mom's friend wanted to have a first birthday party photo session of my niece so she could give the photos to my mom as a surprise. However, my niece did NOT want to cooperate. Let's just say, you don't see any pictures like this pop up on Pinterest."
(submitted by Katie)
He was always camera ready.
(submitted by Cory)
"It was my wedding day and our church put up a large sign promoting the sermon topic.  That week, they just happened to begin a series of sermons on sex, money, drugs.  Made for some lovely wedding photos."
(submitted by Craig)
The color is all wrong for her.
(submitted by Sara)