Dad wanted his daughters to be in the spotlight.
(submitted by Justine)
"My parents were students when I was growing in Northern California up and there wasn't much money. We did have a hound dog and my father decided that I should go dressed as a "dog food bag" for Halloween when I was 8 years old. Standing in front of the very 70's fridge (Harvest Gold) post trick-or-treating – hence the smudgey make-up. Little floppy felt ears were sewn onto a stocking cap and I was wearing brown tights – I wasn't thrilled but all the suburban mothers that night thought it was "the cutest little thing!"."
(submitted by Monica)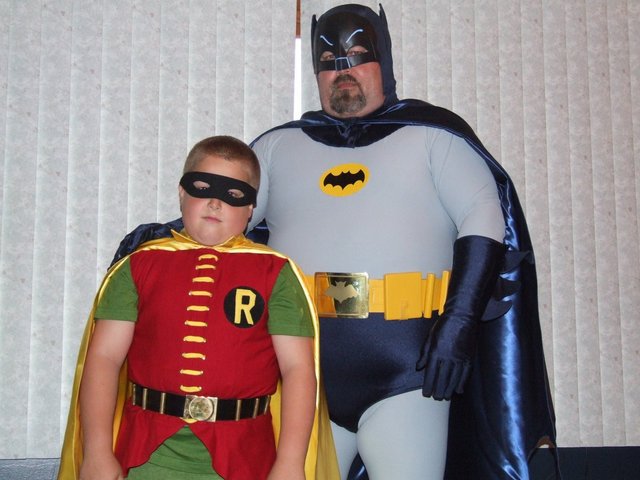 Who were these masked men?
(submitted by Jaxon)
The punishment didn't fit the crime.
(submitted by Mike)
Tell it like it is.
(submitted by Mike)
Celebrating Easter on Halloween is only the second thing questionable about this photo.
(submitted by Cory)