Not a lot to quack about.
(submitted by Danielle)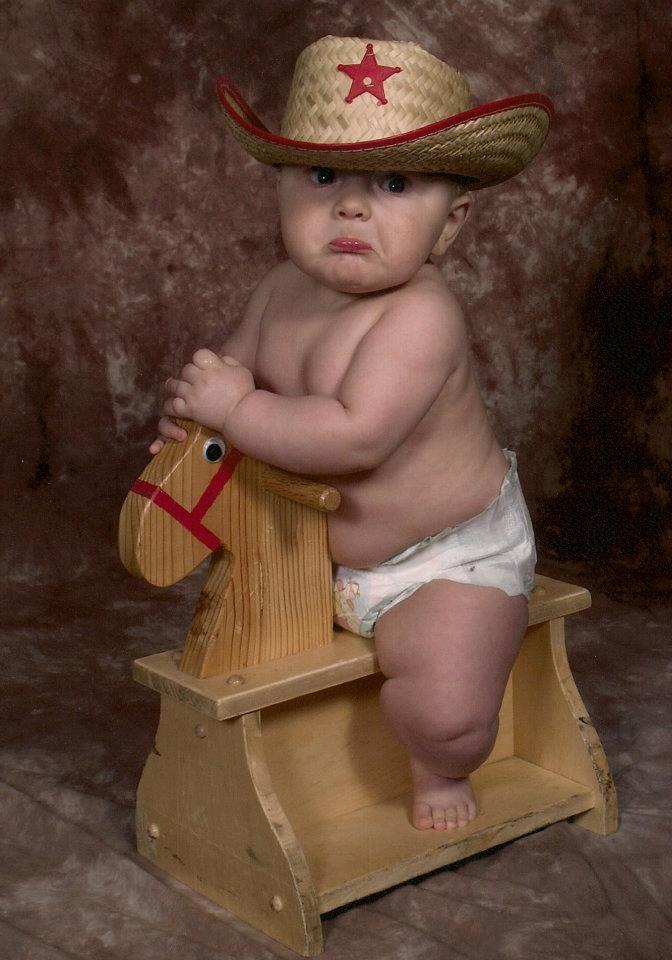 Baby Aleister is back and this time, he's just a little less unhappy.
(submitted by Julian)
*See Aleister's first masterpiece, Wagon Trouble
She should only hope it will be the size of a baseball.
(submitted by Antonio)
"This is my kindergarten school picture. I was four, and apparently hated taking pictures. The arm you see on the left is my mother's, to ensure I would stay put while they took the picture."
(submitted by Rachel)
Someone had difficulty staying on message.
(submitted by Stephanie)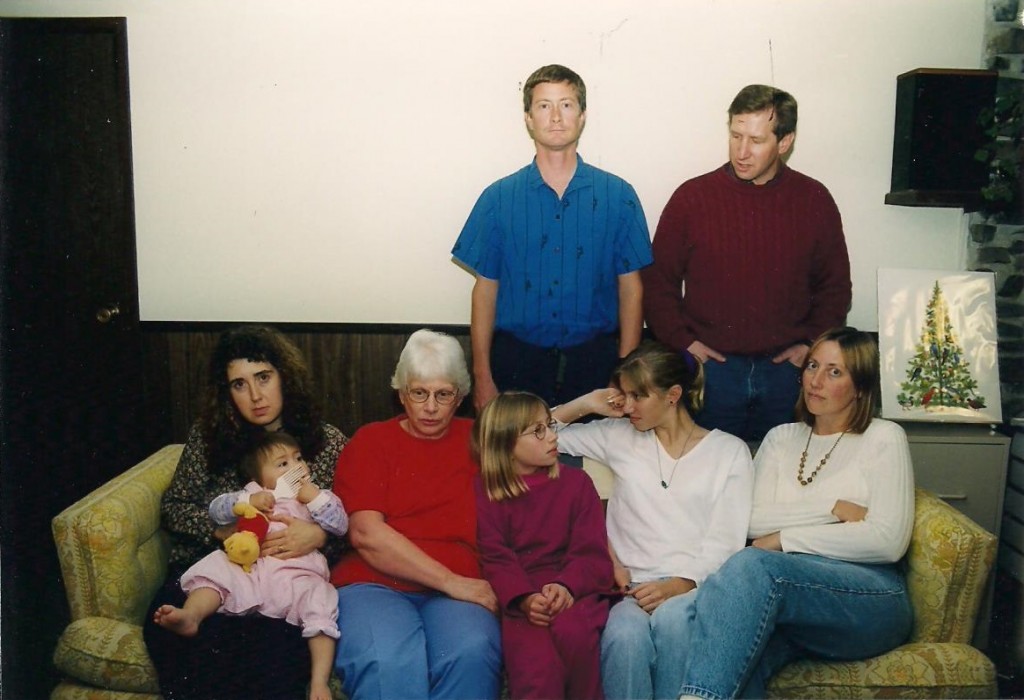 "Is this a promotional photo for a new ABC show about a dysfunctional family from the 90s? No, it's my family! I always felt like my family was the real life version of Malcolm In The Middle, and this picture from Christmas '99 is photographic proof. PS, I'm the one in the middle. Believe it or not, I actually requested my mom make me that outfit. Viva la purple sweatsuits."
(submitted by Lauryn)
When weddings truly rocked.
(submitted by Diane)
Be careful what you wish for, ladies.
(submitted by Gray)
"It was the first day of school in 1989. Dan had an incident blowing up his bike tire and had to wear an eye patch, Andy is all kinds of nervous, and Joe is proudly saluting in wet pants."
(submitted by Martha)
It's a beautiful day for an ostrich ride.
(submitted by Blake)