It was her Pièce de résistance.
(submitted by Cole)
"For my parents 20th anniversary, my mom decided to dress up in her wedding dress and get our family Christmas photos done in front of the place they were married. I'm the girl bending over trying to hold down my brother who wanted to get away for obvious reasons. Needless to say, it was not everything my mom had hoped for."
(submitted by Shea)
So this is where babies come from.
(submitted by Stephanie)
The year was 1983 and these are not costumes.
(submitted by Andrew)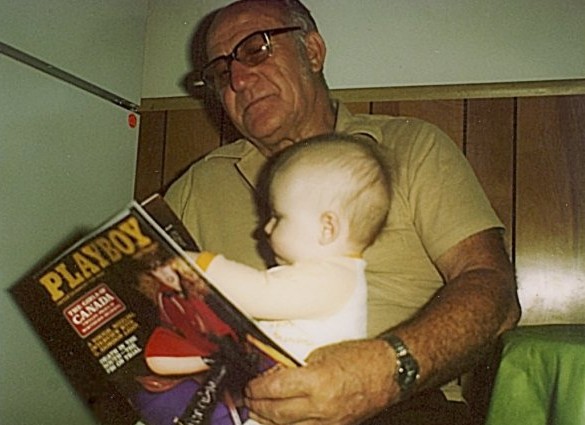 It's was grandpa's favorite bedtime story.
(submitted by Michelle)
It seemed like a great time to catch up on some sleep.
(submitted by Kristen)
What's in a name?
(submitted by Nicky)
Sisterhood of the traveling bed.
(submitted by Chris)
Cue the Spandau Ballet.
(submitted by Linda)