Last we checked, they still reflect.
(submitted by Yuri in Russia)
Get a room.
(submitted by Olivera)
The Kaye's felt that rodent puppets would help people take their music more seriously.
(submitted by Jennifer)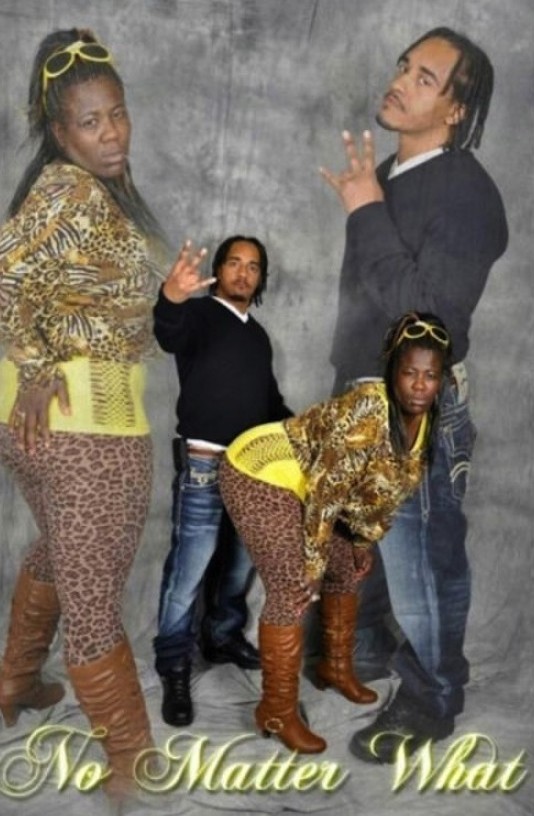 That is commitment for you.
(submitted by Trevor)
This family has a strong support system.
(submitted by Terrence)
"The original pic was taken about a week before my wedding in '91, and just after the very last hair cut. I was glaring at them wanting to kill my mother-in-law for making me deal with this crap, LOL."
See more of Jimi at http://jimipocius.com//ephemera.htm. And here is Jimi today, still rocking it.
(submitted by Jimi)
Welcome to the jungle.
(submitted by Jack)
Some mysteries were never meant to be solved.
(submitted by Brennon)
Thanks to Brennon for updating his classic…