pose
This family just sprouted up.
(submitted by Emily)
Must the show really go on?
(submitted by anonymous)
"This is a photo of my mom, my brother, myself, and my soon to be born younger brother. I'm awkwardly in the hockey equipment on the bottom left. A family friend talked mom into having us all pose for this photo. It went on to win some sort of award in a Newport, RI photo show. It also hung in our house while I was growing up, which made for some awkward moments when friends came over."
(story submitted by Sean; photo courtesy of Kim Fuller at www.kimfullerphotography.com)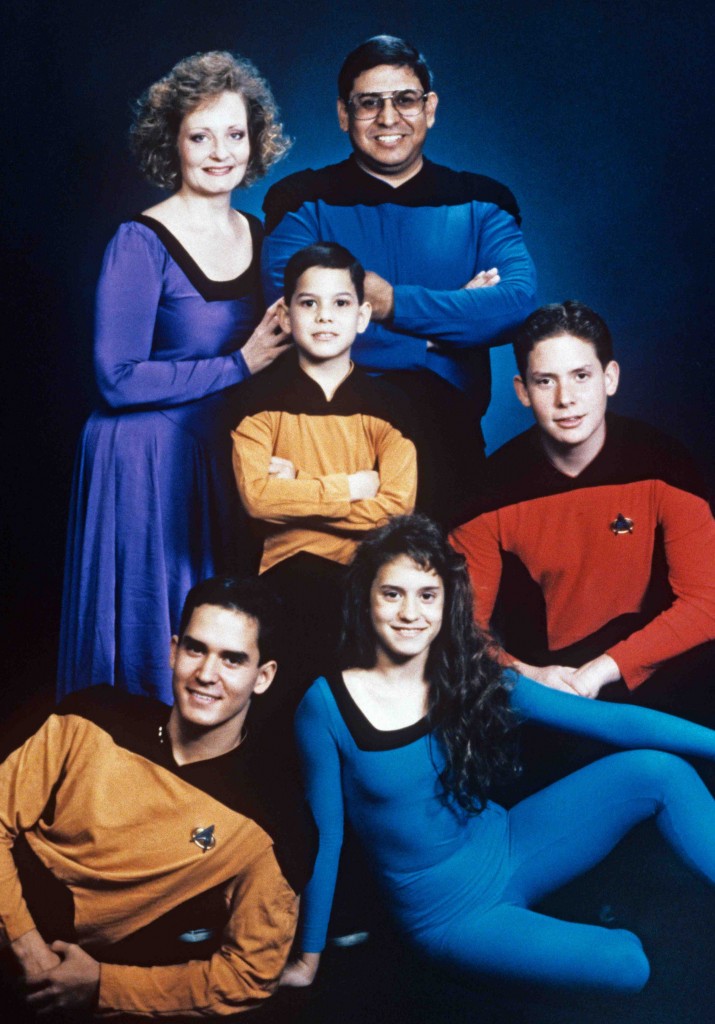 This family boldly goes where no other family has gone before.
(submitted by Robert)
These sisters have nothing to hide.
(submitted by Patti)
How it feels to blend seamlessly into Japanese culture.
(submitted by Zach)
Please put your hands where we can see them.
(submitted by Darin)
Go ahead. Color them badd.
(submitted by Anna)
It's not easy being in a room with no corners.
(submitted by Amber)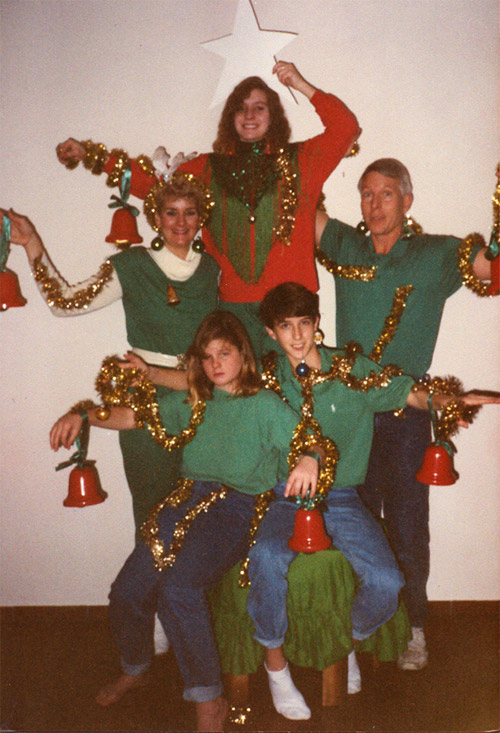 Stephanie wasn't thrilled with this recession-inspired Christmas tree.
(submitted by Cory)