AFP Hall Of Fame

The Awkward Family team searched high and low to find the most awkward band photos of all time. Notice we don't say worst, because the way we see it, these uncomfortable...

"My grandmother, bless her heart, made this dress for me by hand. However, she never noticed the fabric she was sewing was covered with pictures of a couple making out. She then rolled my hair and sent me to school…on PICTURE day… I still love you MawMaw."
(submitted by Kimberly)

"Brian, the baby was suffering through the mumps, Dick had gotten his first dose of the herp, mom gave Siobhan the Dorothy Hamill and Deirdra was pissed at the world… perfect day for a family photo!"
(submitted by Erika)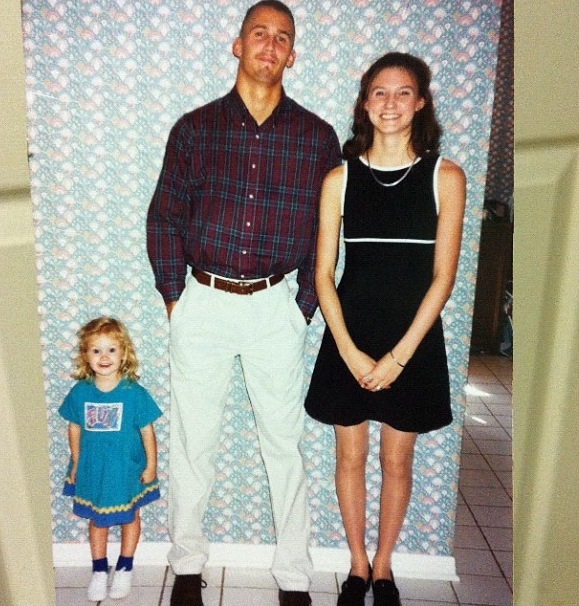 "As you can see, I'm obviously the 'oops' child."
(submitted by Becca)

"While we were never the type of family to sit for a studio portrait, someone stumbled across a coupon and decided to give it a shot. Mind you, this is the ONE AND ONLY family portrait we ever took. I am on the bottom left with the too-big-for-my-face white fashion glasses and the poorly chopped bangs.) I vaguely recall that we had a family meeting and decided to try and look "cool" — hence the sunglasses and the emotionless faces. I'm not sure what's more entertaining: the fact that no one is wearing sleeves? Or that there is an honest to God ALF t-shirt being worn in all seriousness?"
(submitted by Erin)

Six years ago, we published What About Grandma on AFP and it became an instant classic. Well, we received this letter from the family and wanted to share: "Wanted to drop...

"This is my son on a weekend trip to a drive through safari. My daughter was crying. He wasn't exactly thrilled with the close up animal encounters either."
(submitted by Jennifer)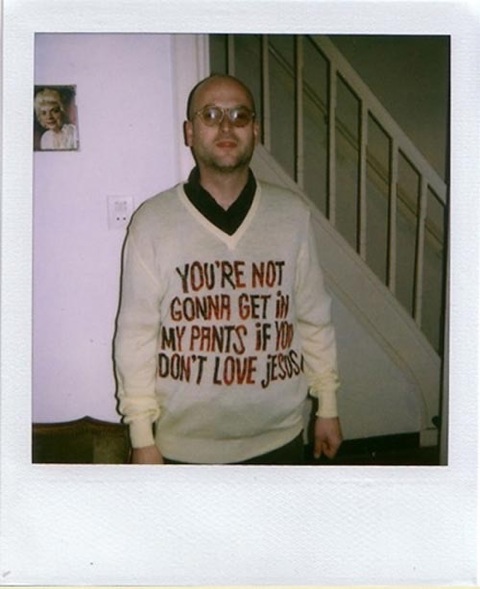 "The year was 1976. My mom had just come home with that fabulous perm, and, apparently, I asked to have the same done to my hair.  I was three or four at the time, so I'll have to take her word on that.  I do, however remember the traumatic experience of having that fro cut off several days after this picture was taken, because I played in a sandbox too emphatically and my mother couldn't comb through the tangled, sandy mess!  This picture will always make me smile (while shaking my head).  It shows just how tiny our immediate family was – just me and my mom, with dad behind the camera at his studio. It's goofy, sure, but back then, it was just 'us'.
(submitted by Julie)
And now, you can get the exclusive shirt in our store!

The L is implied.
(submitted by Jerry)