Birthdays

"A friend made a cake for her daughter's first birthday. No one said a word."
(via source)

"It's my cousin's 8th birthday today. The card was quickly confiscated."
(via source)

"My five-year-old niece picked out a birthday card for me."
(via source)

"A friend of mine ordered a picture cake and gave the woman a thumb drive with the picture she wanted to use. When my friend went to pick it up, this is what was waiting for her. My friend thought it was hysterical and didn't give them a hard time. The woman's manager insisted on giving her this one as well as the corrected cake for free.'"
Here is the correct cake:
(via source)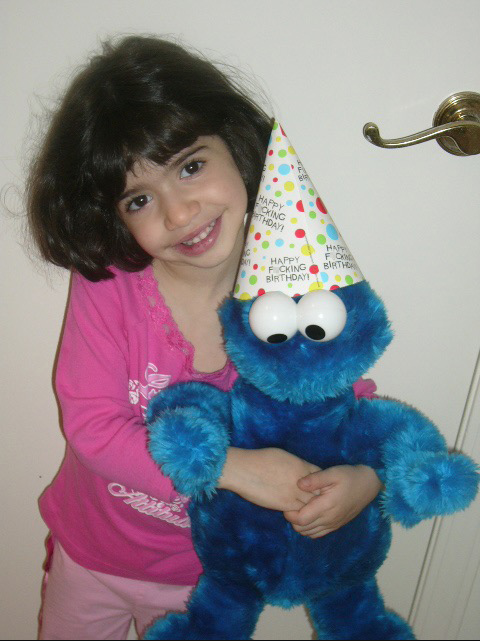 "Looking through old pictures from my third birthday, I just noticed something interesting on the hats. It was before I could read. Thanks, Mom."
(via source)

While artist Conor Nickerson was looking through old childhood photos of himself, he couldn't help but wonder what would happen if he inserted his present-day self into...

"My brother just opened his card from my 5-year-old niece. His name is 'Kurt.'"
(via source)

"This is my sister blowing out candles in a graveyard and I am standing beside her. No, we are not cult members."
(submitted by Brooke)