Glamour Shots
She's got the look.
(submitted by Davey)
"To be honest with you, I never thought of this as an awkward photo until recently. Really though, I'm not completely sold on it being awkward at all just because I have a mullet, my cats are wearing ties, and I'm wearing a jacket with no shirt on."
(submitted by Drew)
She had a few fly-aways.
(submitted by Sonya)
So, it actually was a snake in his pants.
(submitted by Mike)
Glamour runs in the family.
(submitted by Antoinette)
"We have so many photos and Christmas cards in our family that would earn an Awkward Family Photo award. This is another one of my crazy dad's funny Christmas cards back when Glamour shots were popular (if they ever really were)."
(submitted by Mary-Lynne)
You can't go wrong emerging from an appliance.
(submitted by Jerry)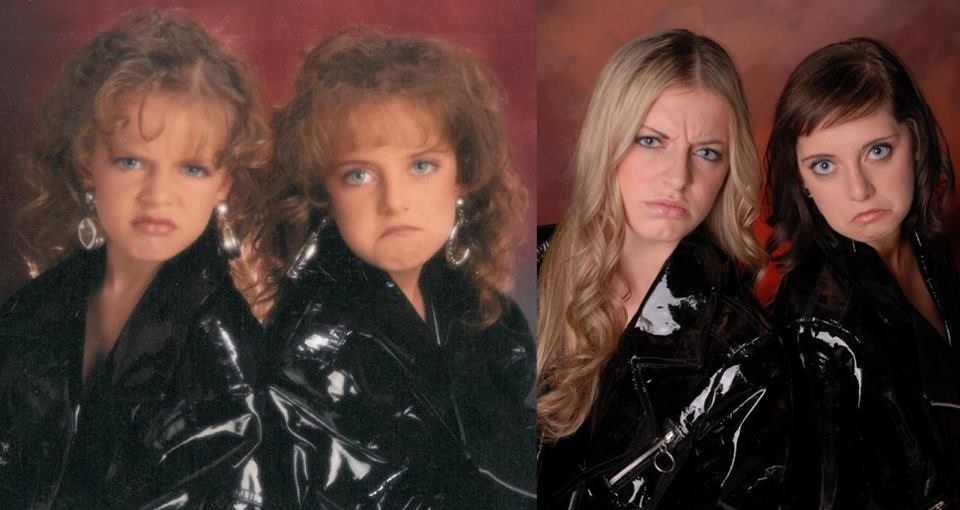 "The original pic was taken about a week before my wedding in '91, and just after the very last hair cut. I was glaring at them wanting to kill my mother-in-law for making me deal with this crap, LOL."
See more of Jimi at http://jimipocius.com//ephemera.htm. And here is Jimi today, still rocking it.
(submitted by Jimi)