Mom
The very rare non-suicide note.
(via source)
This mom purchased her 16 year-old daughter a top off Amazon that didn't exactly cover enough. Here is her review:
Another successful match by Tinder.
(submitted by Jennifer)
"So a few years back I was digging through old family photos at my mom's house and I came across this magical gem from sometime around 1990. That is yours truly rockin' the pink shorts around age 9 and that is my mom. This photo was taken in our old living room. Now, there was some major family drama regrading this specific photo because I swore to my mom, grandma, aunt, etc that the painting you see hanging in the background of this photo was of an astronaut taking a piss on the moon. My mother however refused the claim arguing she would never in a million years have been so ghetto as to have a painting of an astronaut pissing on the moon hanging in her living room. I argued the claim for 45 minutes but was outnumbered by the women in my family who accused me of nothing more than trolling. I however stood firm by my claim, trusting my memory wasn't betraying me. This whole thing has since become a running joke on me, all of them ganging up on me to rub it in my face that I would think something so stupid and argue them over it…oh how I effing wanted a copy of this painting to prove them wrong!"
Then an old World of Warcraft friend sent this:

"VINDICATION AT LAST! The astronaut is indeed draining his lizard and no matter how much my family will try to deny it, I now have proof that at least at one point my mom had some pretty trashy ghetto taste for art. The interwebs is indeed a beautiful place. Now if you'll excuse me, I have to give my mother a ring."
(via source)
"I'm having a vasectomy tomorrow and my mom got me a cake."
(via source)
"My mom got her nose done 2 days before family pictures. Sears told my mom there would be a fee if we rescheduled are family photos, so we decided to go anyways."
(submitted by Alexis)
In 2012, Lucy Scott gave birth to her first baby. Despite her extensive pre-baby research, nothing prepared her for the momentous task of caring for this new little person and so,...
It's complicated.
(submitted by Cia)
"My son's lunch bag today."
(via source)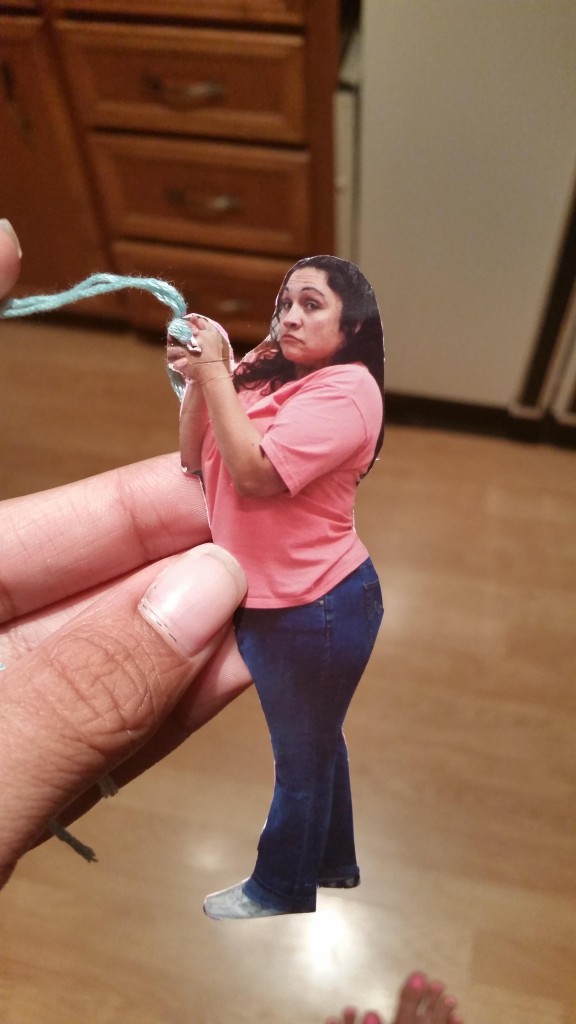 "I asked my mom for a cool bookmark and this is what she gave me. (Yes, that is my mother.)"
(via source)