Photos
Or… there's always a couch. And btw, for the small price of $8000, you can order one here. And it's on sale. No joke.
(submitted by Greg)
Say it with a smile.
(submitted by Katrina)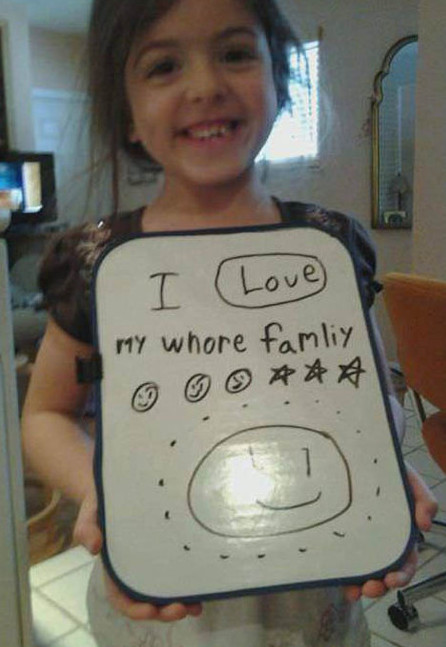 The irony is she's a perfect speller.
(via 9gag.com)
(submitted by Matias in Argentina)
Definitely not the first pose you learn in wedding photography school.
(submitted by Kevin)