The 90's

"The original pic was taken about a week before my wedding in '91, and just after the very last hair cut. I was glaring at them wanting to kill my mother-in-law for making me deal with this crap, LOL."
See more of Jimi at http://jimipocius.com//ephemera.htm. And here is Jimi today, still rocking it.
(submitted by Jimi)

"This is a photo of my brother's hair….it's supposed to be a family photo but the family is overshadowed by his ginormous outrageously overteased hair!!!"
(submitted by Laura)

"This is a picture of my family on Easter sometime in the 90's. I'm on the right with the stonewashed pink pants, mullet to match my older brother's. The only thing in this picture that focuses the awkwardness away from me is my Grandpa in the next room slamming what I hope to be his first Easter beer of the day because if memory serves me correctly, we always took our pictures before church"
(submitted by Phil)

Brings us back to simpler times when all we needed were a few pumps.
(submitted by Nicole)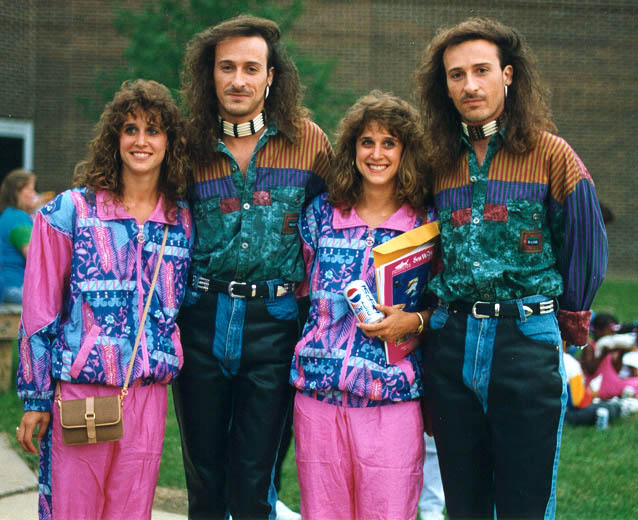 Double your pleasure. Double your built-in chaps.
(submitted by Jane)