The 90's
"The original pic was taken about a week before my wedding in '91, and just after the very last hair cut. I was glaring at them wanting to kill my mother-in-law for making me deal with this crap, LOL."
See more of Jimi at http://jimipocius.com//ephemera.htm. And here is Jimi today, still rocking it.
(submitted by Jimi)
"This is a photo of my brother's hair….it's supposed to be a family photo but the family is overshadowed by his ginormous outrageously overteased hair!!!"
(submitted by Laura)
Brings us back to simpler times when all we needed were a few pumps.
(submitted by Nicole)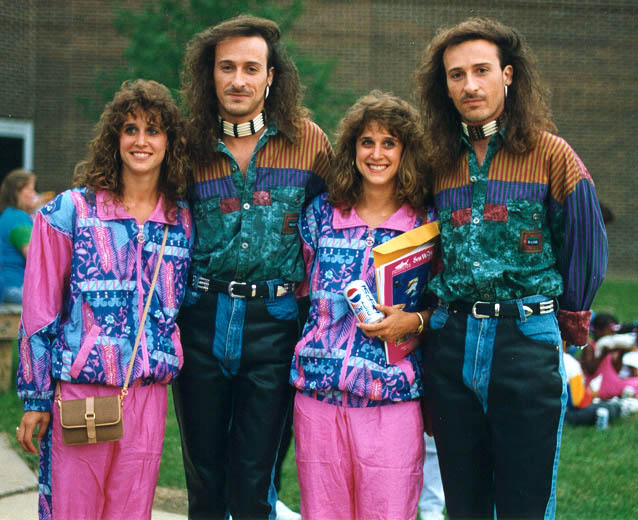 Double your pleasure. Double your built-in chaps.
(submitted by Jane)